4 Tricks That Will Help Charge Your iPhone Faster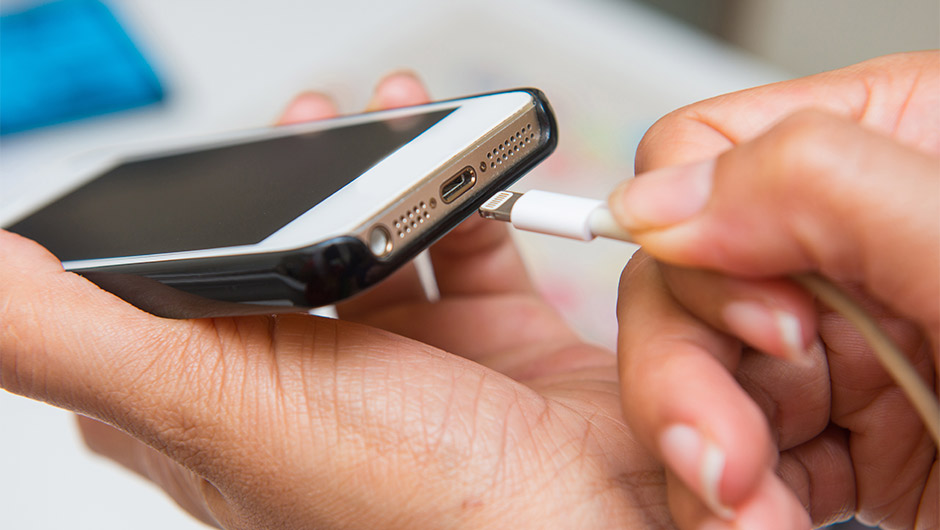 We know the symptoms. You start pacing in your room, constantly looking over your shoulder… just waiting and waiting until it finally hits. Your impatience is climbing and you try to fight the urge to check it. You finally waited what seems like an hour and you click the small circle at the bottom of the screen. Your eyes move up to the top right corner, and you evaluate the small rectangle with a percentage next to it… what?! Your phone only went up like 3% in the past 5 minutes and you need to leave the house! #problems
We all know the struggle when you need a speedy charge and your phone just won't cooperate. There has to be a way for your phone to charge faster, right?! Yes, you are right, and we've got the answer right here! Check out these tips to help your phone charge faster.
Airplane mode. Put your phone in airplane mode. This will stop your phone from receiving or sending any new data and will eliminate the search for service and data. This small trick will definitely help your phone just focus on charging up.
Take off the case. According to Apple, your phone charges better in lower temperature climates and your phone case might be adding additional, unwanted heat. So take it off (the case) and watch your phone work its magic.
Use an iPad charger. It was found that an iPhone charged faster when using the larger charger that comes with an iPad, rather than the charger that comes with the iPhone. If you have one handy, use that and hopefully you'll see some more juice in your phone battery.
Leave it alone. Seriously, don't. touch. it. We know it's tempting. You just need to know how many texts and Snapchats your BBF sent you in the past 5 minutes but don't touch your phone. Just lighting up the home screen uses battery, so if you're looking for a speedy recharge, just leave your phone alone… it needs its beauty rest, too!
For more help on quickly charging your phone, check this out!
Make sure to check out How To Make Your iPhone Battery Last Longer and The One Thing You Need To Be A Better Texter
[Photo: Shutterstock]