Eyebrows Skimp: Don't bother buying expensive brow gels. You can get the same effect using products you already have. Spritz a little hairspray onto an extra toothbrush and brush your eyebrows in an upward motion. Your brows will stay groomed all day.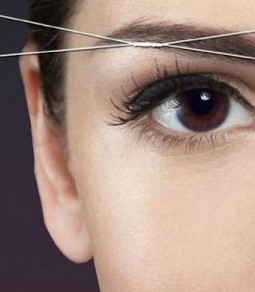 Eyebrows Spend: A good eyebrow shaping can change your entire face. Unfortunately, there's a lot of room for error when you are plucking or waxing your own eyebrows. One way to avoid this is to let your brows grow out and then have a professional find the best shape to complement your face. Once your eyebrows are professionally-shaped, you can handle the upkeep yourself.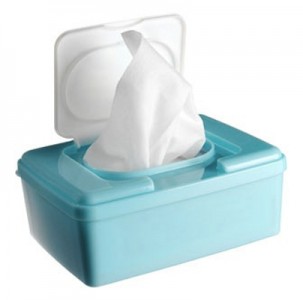 Skin Skimp: The most overhyped beauty product: skin toners. Drug store cleansers clean your skin well enough, but most people just like the way toners feel. Glamour Beauty Editor Andrea Pomerantz Lustig recommends using inexpensive baby wipes for sensitive skin to replicate the clean-skin feel of a toner.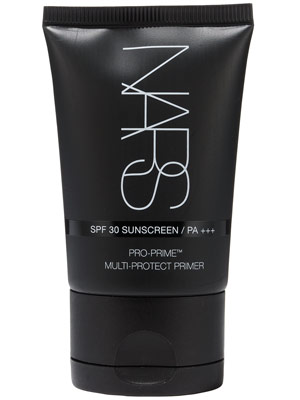 Skin Spend: Invest in a skin primer that doubles as a sunscreen. A face primer will help increase the staying power of your foundation, while the sunscreen protects you from the harmful effects of UV rays. Lustig suggests NARS Pro-Prime Multi-Protect Primer SPF 30/PA+++ ($34), which will keep your skin safe and looking flawless.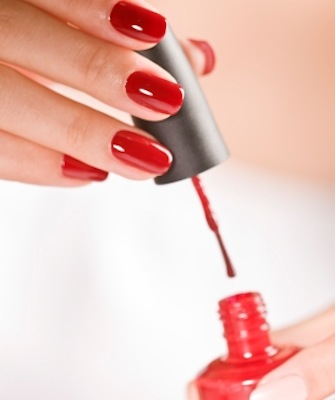 Nails Skimp: Skip the nail salon: you can create a beautiful-looking manicure at home. The trick is to stick to classic nail shapes. Go for longer, almond shapes or shorter, square nails. Be sure to moisturize your hands and cuticles. Just by paying attention to little details - like keeping all your nails a uniform length - your nails will look professionally-done.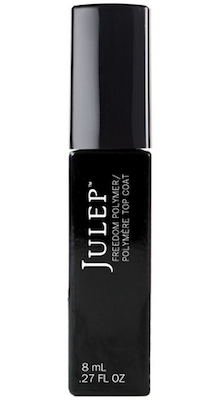 Nails Spend: A quality topcoat is critical to maintaining the perfect manicure. Glossy topcoats will make any nail color you use look expensive. Try a fast drying topcoat like Julep's Freedom Polymer Top Coat ($18). It gives your nails a gel-like shine and prevents chipping.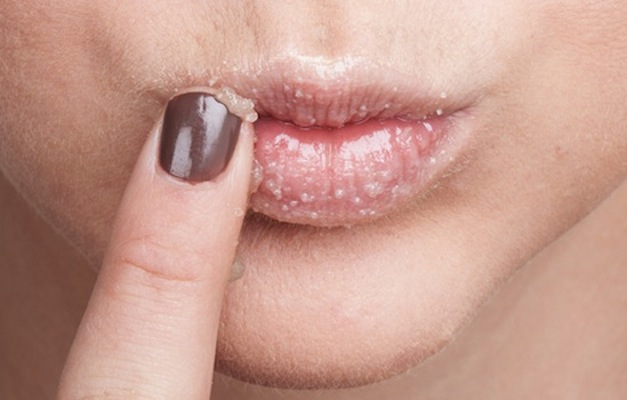 Lips
Skimp: Instead of spending your money on expensive lip scrubs, like Fabulips ($18), head to the kitchen and make your own.
I recommend this DIY lip scrub by Beautylish. All you need is Vaseline, honey, and sugar, and this scrub will exfoliate your lips and take off any dry skin. Plus, lipstick always looks better on smooth, exfoliated lips.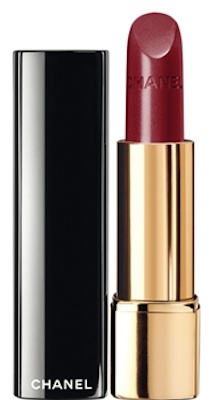 Lips Spend: Treat yourself to a nice lipstick, as certain lipstick colors never go out of fashion. One of Lustig's favorites is the Chanel Rouge Allure Satin Lip Color in the color Lover ($34). This classic, blue-toned red is evergreen and does a great job of pulling your entire look together.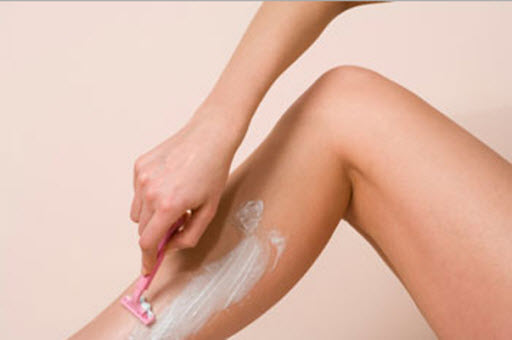 Legs
Skimp: Shaving cream can go fast, especially during the summer months. Ditch the canisters and use cheap hair conditioner instead. It will condition the hair on your legs, making it softer and easier to remove, and it leaves skin feeling smooth. Plus, most people buy shampoo and conditioner together. If you finish the shampoo first, use the extra conditioner to on your legs.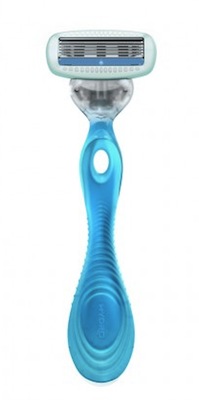 Legs Spend: Waxing will always yield the best results, but it isn't always practical. Instead, spend your money on a nice razor. Disposable razors are tempting to buy but they get dull and cut skin easily. Try a razor that has a built-in lubrication strip and contours to your legs. Redbook recommends the Schick Hydro Silk Razor ($12.99) for a nice clean shave.