1. Spin Class – On your leisurely cycle around the neighborhood, you can wear whatever you want. But for a high-intensity indoor spin class, you need to dress to sweat. Lindy Flowers, a Master SoulCycle instructor in Manhattan, suggests a supportive sports bra or tank and form fitting spin leggings – no longer than calf-length or they'll get caught in the pedals! And don't forget a wicking headband to keep hair and sweat out of your face.
Lululemon Swiftly Headband ($14)
2. Boot Camp– Matt Maggiacomo, a trainer at the popular Barry's Boot Camp—celebs like Kim Kardashian and Jessica Biel are fans—stresses the importance of tight-fitting clothing in these part-cardio, part-strength-training classes. Not only do fitted duds improve movement, but they also help you see your progress. Opt for nylon performance apparel and stay away from cotton: "you'll be 10 pounds heavier and soaking wet after class!"
Under Armour UA Seamless Tank
($35)
3. Bikram Yoga – During this extreme 90-minute yoga class, the classroom is kept at about 40% humidity with temperatures over 100°F in order to increase flexibility and get rid of toxins. To prepare for these conditions, Brett Davis from Bikram Yoga NYC recommends Phat Buddha apparel, a line of yogawear that is sweat-proof and one-size fits all.
Phat Buddha Franklin Short Cobalt
($40)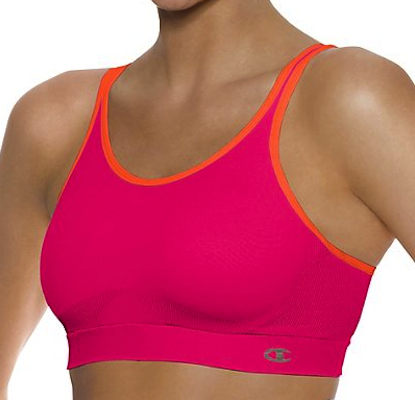 4. Zumba – This is no normal dance class. Zumba is a dance-aerobic class that incorporates hip-hop and Latin moves, so expect lots of booty shakin'. Because of this, steer clear of mini-shorts and find a supportive sports bra in a colorful color (happy color!), advises Edmee Cherdieu d'Alexis, co-founder of Manhattan Zumba studio Z Club NY. And if you're really feeling creative, she says, try cutting up a tee to express yourself.
Champion Double Dry Seamless Underwire Sports Bra ($46)
5. Barre Class – You don't have to be a prima ballerina to work out at a barre these days. Classes like Physique 57 and Pop Physique get your thighs burning and your arms toned with a variety of isometric moves set to high-energy music. Most of these will have you wearing socks throughout, which can get slippery, so make sure to get those with rubberized soles. If you're looking for an alternative to peds, Mollie at Birchbox prefers Blake Brody's in-studio shoes, specially-made for barre classes.
Blake Brody Lola ($98)