This screenshot is straight from Abercrombie's diversity and inclusion page. Allow us to call your attention to "Work toward making A&F an inclusive environment that values the differences of its associates and customers." Riiiiight...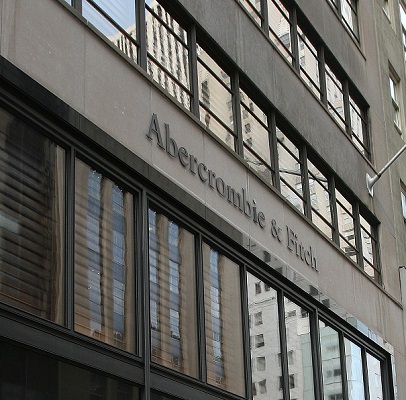 CEO Jeffries had this to say in an interview with Salon: ""In every school there are the cool and popular kids, and then there are the not-so-cool kids. Candidly, we go after the cool kids. We go after the attractive all-American kid with a great attitude and a lot of friends. A lot of people don't belong [in our clothes], and they can't belong. Are we exclusionary? Absolutely."
Umm, please refer to previous slide on diversity.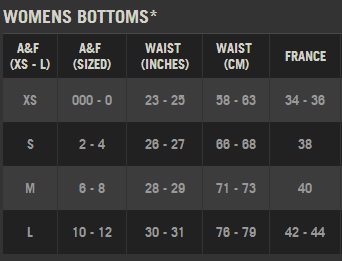 This size chart was also pulled directly from the Abercrombie website. Size 000 bottoms? Seriously? As one SHEfinds staffer put it, "That's American Girl doll size."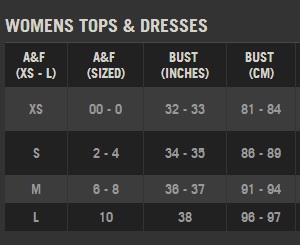 Here's another size chart from good ol' Abercrombie. You'll note the largest dress and top size they can accommodate is a 10. Last time we checked, the average American woman is a size 12.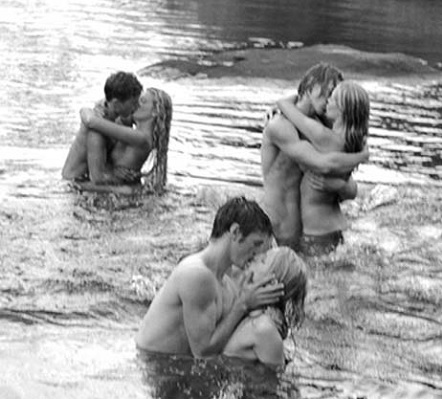 Abercrombie ads like this exist. Considering you can't actually see any clothes, we're a little confused as to what exactly Abercrombie is trying to get the kids to buy.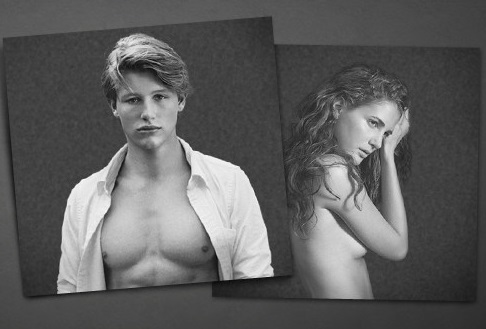 And then there's this one. Is that girl even 18?
There's a section on the site called, Shorts & Skin. Clever? Maybe. Tacky and tasteless? Totally.