It's summer, it's hot, and everyone is constantly thirsty. The amount of heat advisories I have seen this year is insane, and there are a million reminders to stay hydrated. I always chug my ice cold water bottle, and feel relief from the heat – but sometimes I get bored of the same old taste of water… what else can I drink that will keep me hydrated, but is still as healthy as water? Well, we've compiled a list of good substitutes for water, and have got them here for you! So try some of these drinks – don't we all need a little excitement in our lives?!
Coconut Water. If you're getting sick of drinking regular water, why not try out Vita Coco Coconut Water?! All it's got is natural coconut water, less than 1% of natural fruit sugar, and Vitamin C. This sweet refresher will give you the same hydration as regular water, with added taste.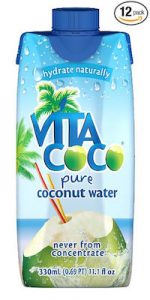 Vita Coco Coconut Water, Pure (Pack of 12) ($13.98)
Hint Water. This all natural, lightly flavored drink has zero calories, zero preservatives, is non-gmo, kosher, vegan, AND gluten free! It is great for hydration, but also prevents headaches, helps with digestion and supports your metabolism.
Hint Premium Essence Water, Variety Pack ($20.90)
Sparkling ICE. The Sparkling ICE drinks are great for summer hydration. At zero calories per serving, the drinks are perfect for when you get sick of drinking water. There are so many flavors, you need to try 'em!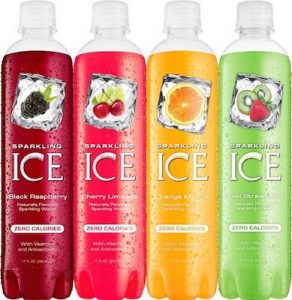 Sparkling Ice Variety Pack (Pack of 12) ($13.99)
Poland Spring Sparkling Water. There's nothing like a twist on a classic. Try out sparkling water to get your hydration fix, but a little extra fizz!
Poland Spring Sparkling Natural Spring Water (Pack of 6) ($25)
Honest Tea Unsweetened Lemon Tea. Nothing says summer like some iced tea! But why not cut out the sugar, and try out Honest Tea's organic iced teas? Sounds like a winner to us.
Honest Tea Brewed Organic Tea Variety Pack ($17.54)
So next time your avoiding water, try out some of these options! Or, if all else fails, there's always rosé ;)
Make sure to check out How To Not Get Visible Tan Lines and These Most Effective Insect Repellants That Don't Smell Awful
[Photo: Shutterstock]