I've been dreaming of the day where my fiance put a ring on my finger for quite some time now. Honestly, what woman hasn't? When it finally happened and he popped the question, I was so excited to start the wedding planning process I could hardly wait. It was then that I started to realize a few key things that I had never really considered before–such as having to fund the entire wedding ourselves and worrying about the opinions all of our friends and family. The pressure was on!
In order to save yourself a serious headache, check out these five things you'll learn shortly after saying "yes" to one of the most important questions of your life:
1. Wedding planning is not always fun.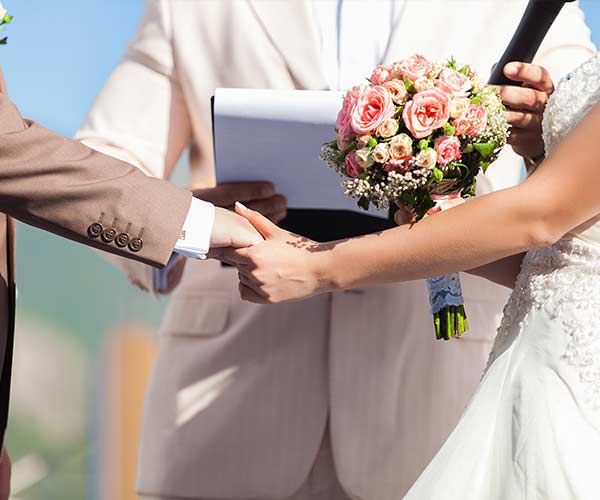 Whoever said that wedding planning is always meant to be fun was is a straight up liar–sorry to break it to you. Sure, there are fun parts, but trying to pick a date, getting a head count, setting a budget, sticking to the budget, and securing a venue are some serious chores–and only a fraction of the equation. Planning all of the essential parts of a successful wedding is no small feat. In my head, wedding planning included looking at color swatches, eating cake, dress shopping, and endless glasses of bubbly. Boy, was I blindsided! So be prepared to do the not-so-fun things first.
Life-saving tip: Postable is genius. It's a quick and painless way to get a rough headcount and you'll also have everyone's addresses ready to export into label format. All you have to do is email them a link and ask them to enter their info, This is much easier than having to enter it in excel yourself.
2. Your dream wedding may be unrealistic, but that's okay.
I've always envisioned a gorgeous decked out wedding with a sit-down dinner, floral arrangements that went on for days, and a wedding planner that made all of my fairytale dreams come to life. However, once you set a realistic budget for your wedding, you may start realizing that a lot of the things you want are not exactly an option–especially if you and your fiance are funding the wedding yourselves. It's important to keep in mind this isn't the end of the world, as you'll learn right away what things are most important for to you on your big day. For me, the crucial elements were securing an amazing band and a gorgeous outside venue where we can dance the night away with our closest friends and family (and sip moonshine out of mason jars, of course!).
Some real bride-to-be advice: unless you have an unlimited budget, it's not the best idea to stare at Style Me Pretty for hours upon hours. Their weddings are insanely gorgeous, but sometimes hard to achieve unless you have some serious cash to spend on a stylist and rentals.
3. Not to be cliche, but Pinterest will be your new best friend.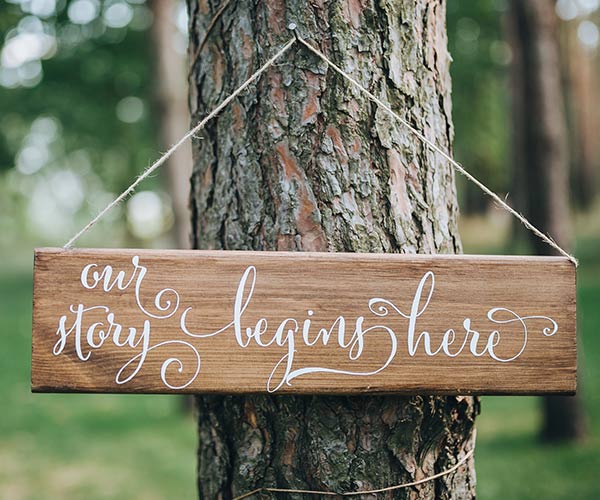 This probably isn't news to any bride-to-be, but Pinterest is seriously a lifesaver when it comes to wedding planning. It doesn't talk back, give you unsolicited opinions, and is essentially a free wedding planner, all wrapped into one. The possibilities when it comes to using Pinterest to help you plan your wedding are endless. Just make sure you can keep your inspiration under control. Secret pages are the best way to go, as you can invite your bridesmaids and family to consult on them–but only the ones that you actually want to hear input from, of course. If your wedding boards are public, be prepared to hear all kinds of unwanted suggestions and comments. Keeping boards private avoids the risk of having to tell Aunt Betty that her style is dated and fugly. There are also tons of cost-saving DIY ideas on Pinterest, so grab your BFFs and start weekly craft and sip sessions.
4. Eloping will start to sound dreamy.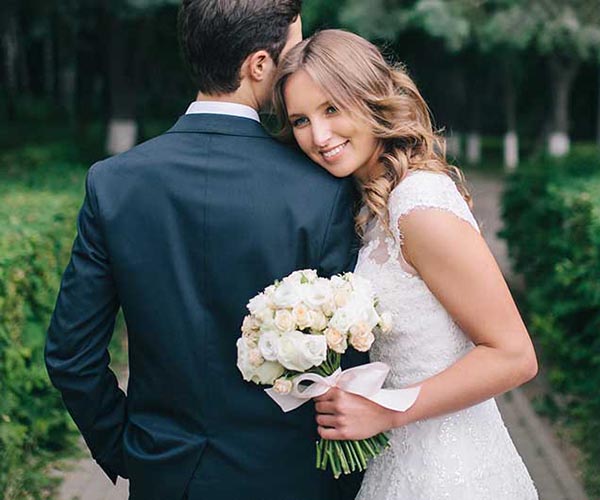 You'll quickly understand why people choose to elope (I did just two days after getting engaged!). Everyone, even those not contributing to your wedding planning or funds, will try and dictate the whole nine yards–from where your reception should be to how much you should spend, and then some. This is when bridezilla makes her first appearance and when you start sending your fiance daily emails of far, far away destinations in Southeast Asia. It makes perfect sense as to why couples fly around the world to a remote island and exchange their vows solo. We're having a destination wedding in the mountains, but I still think of eloping at least a couple of dozen times a week! You're not alone.
5. It's YOUR day and your day only so focus on you.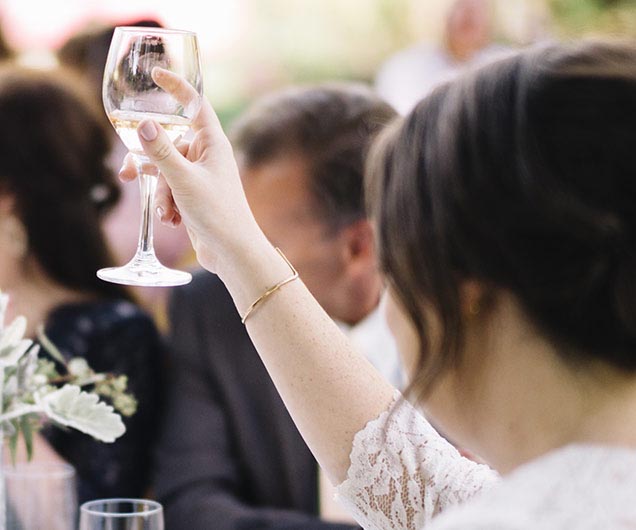 As much as we'd all like to make life a little bit easier and please Grandma and Great Aunt Sue, it's ultimately you and your fiance's wedding day–don't forget it. Sure, we'd love for everyone in attendant to be happy with our entire wedding planning process, but that just isn't always possible. If you decide on any wedding details for the sake of others and neglect your own feelings, you're going to look back and be very unhappy with yourself in the future. Our friends and family members' opinions matter, of course, but in the end, it's your wedding, not theirs! Make the day special for just the two of you.
After you get a grasp on these five things, you can focus on the fun stuff like invitation design and menu tasting. Yay!
Looking for even more ways to lighten your wedding stress load? Check out:
—8 Things You Should NEVER DIY For Your Wedding, According To A Pro
—Life-Changing Hacks That Make Wedding Planning So Much Easier
—11 Mistakes Brides Make When Choosing Their Wedding Colors
[Photos: Shutterstock]