SHEfinds receives commissions for purchases made through the links in this post.
We may be transitioning to spring, but that doesn't mean that we have to abandon our winter favorites. Case in point: black jeans. They're truly a wardrobe staple for any season! No matter the dress code, no matter the weather, black jeans make it work. Let these celeb style icons guide the way to your next fave outfit!
Levi's Mile High Super Skinny Jeans ($88)
Nobody Cult High Rise Skinny Jeans in Black ($199)
BDG Girlfriend High-Rise Jean – Black ($79)
Black Meets Its Perfect Match
It seems cliche, but you know what black always looks good with? WHITE. The jailbird look is still cool, just take it from Kendall Jenner…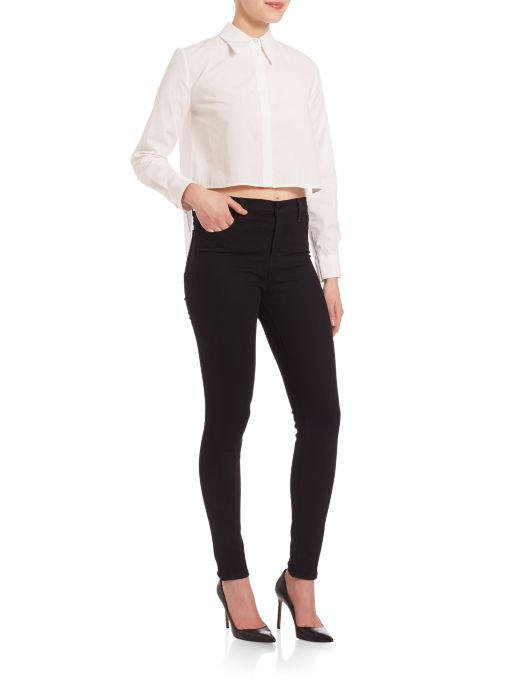 Kendall + Kylie Solid Open-Back Shirt ($98)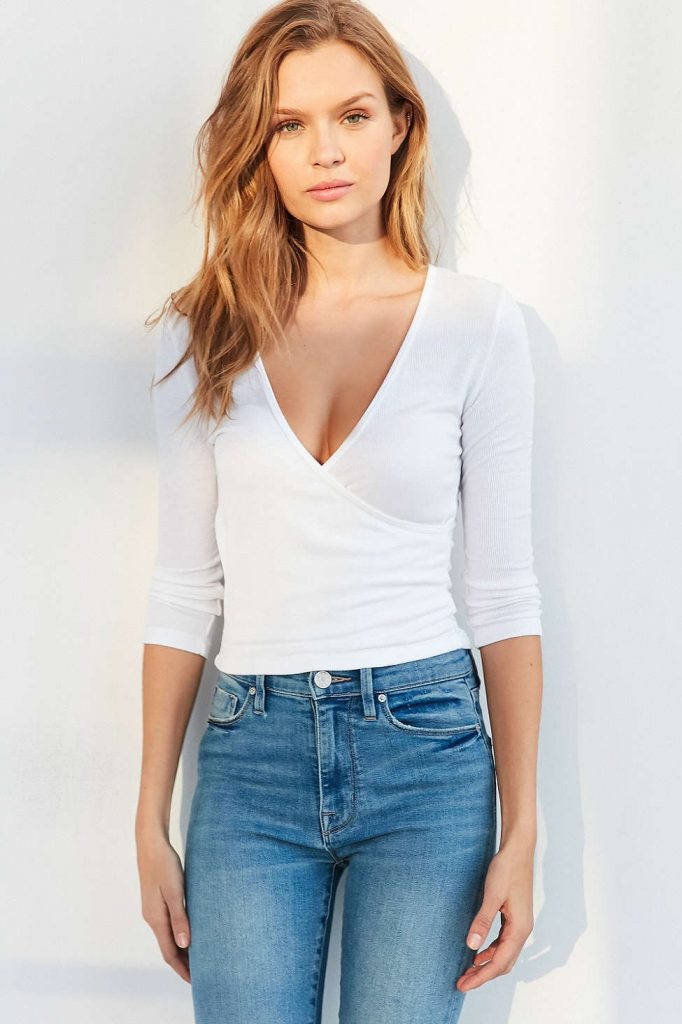 Truly Madly Deeply Bella Surplice Top ($39)
Pair 'em with Chambray
I'm a strong proponent of chambray, but I'm also a fan of medium wash jeans… Unless you're going for an all denim Britney and Justin look, casual chambray wear is TOUGH. Black jeans were literally made for this very issue! No fear of your chambray clashing with your black jeans as they would with typical blue denim. Take a cue from Behati Prinsloo and Reese Witherspoon, rockin' the look like the fashion pros they are.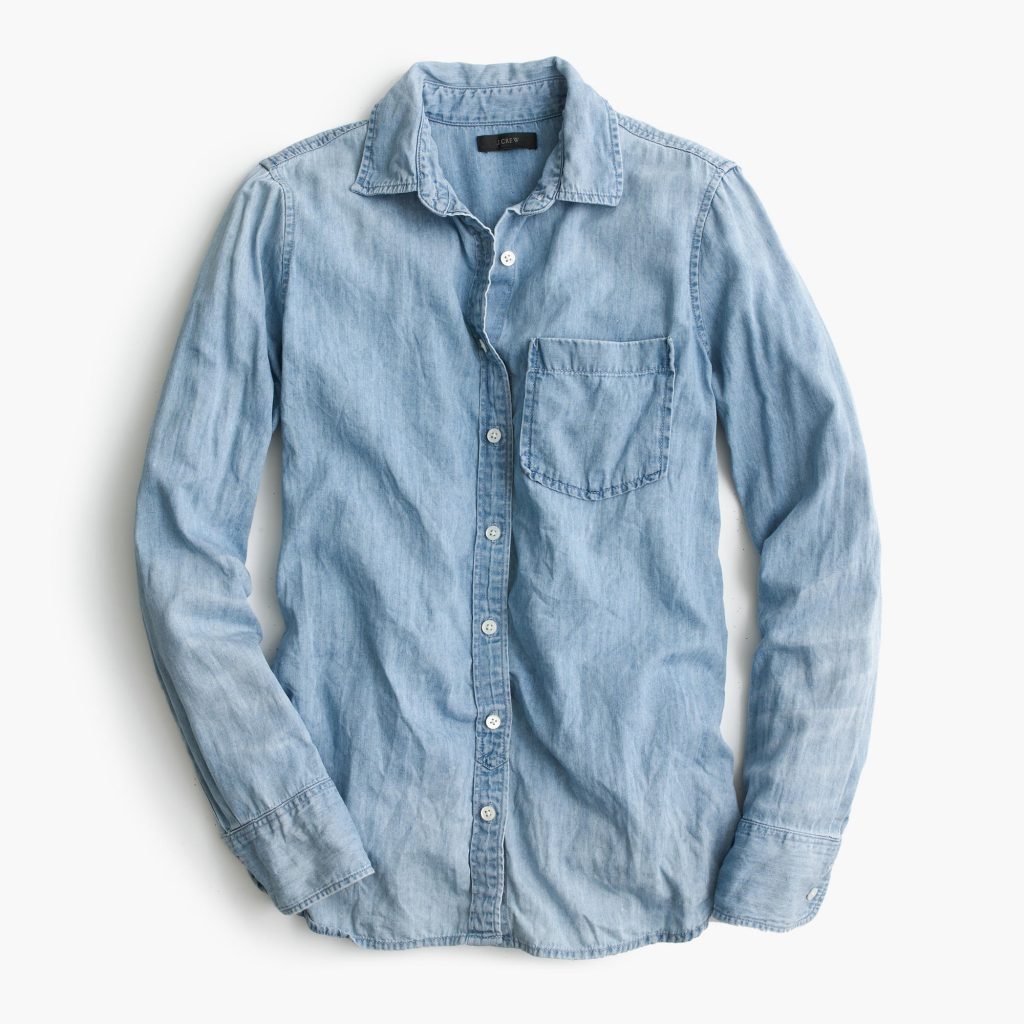 J. Crew Always Chambray Shirt ($78)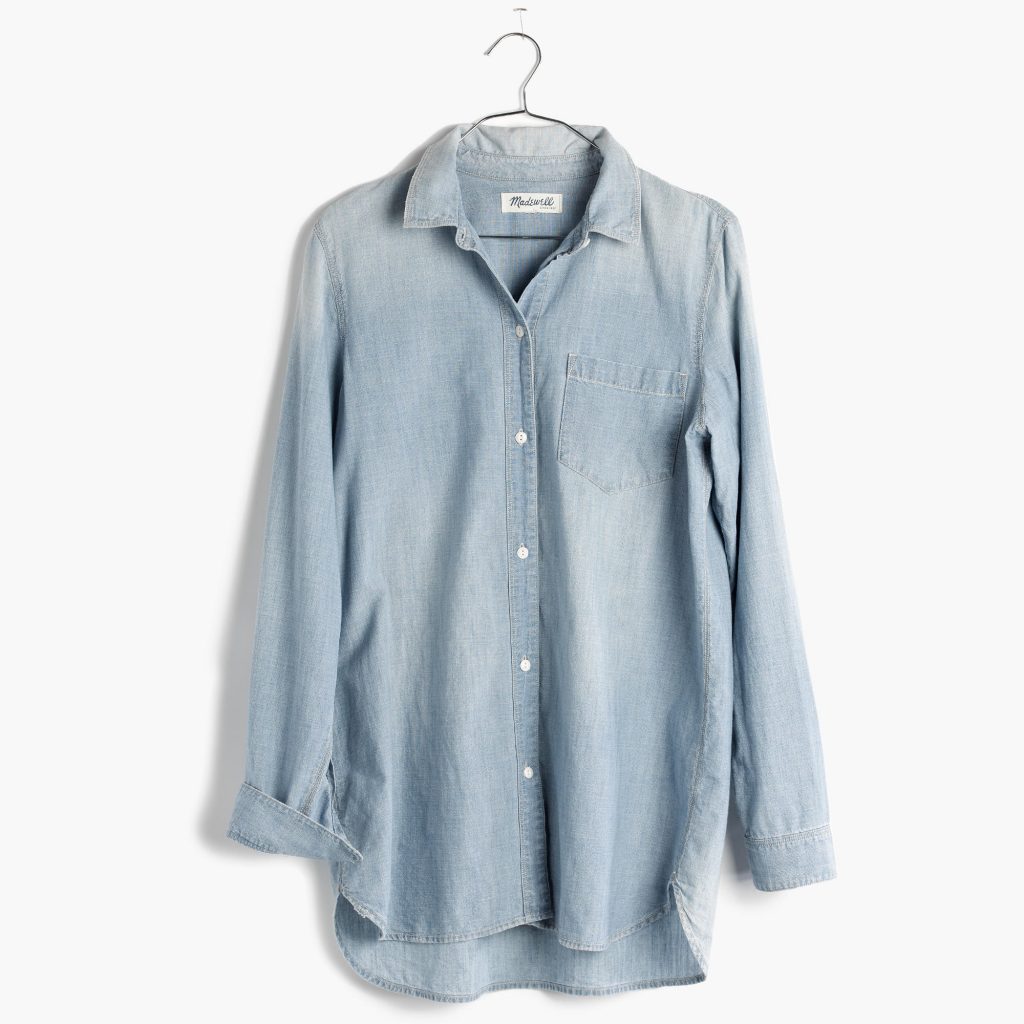 Chambray Ex-Boyfriend Shirt in Buckley Wash ($72)
BDG Chambray Muscle Button-Down Shirt ($45)
A Black Blazer Ties Everything Together
Pairing black jeans with a black blazer is the perfect way to create an outfit that falls somewhere on the spectrum between formal and cazsh. Depending on your choice of shoes and the top you layer beneath, your look can be completely transformed with a single accessory swap. Follow Kate Upton's classic example!
Silence + Noise Crusader Capelet Blazer ($45)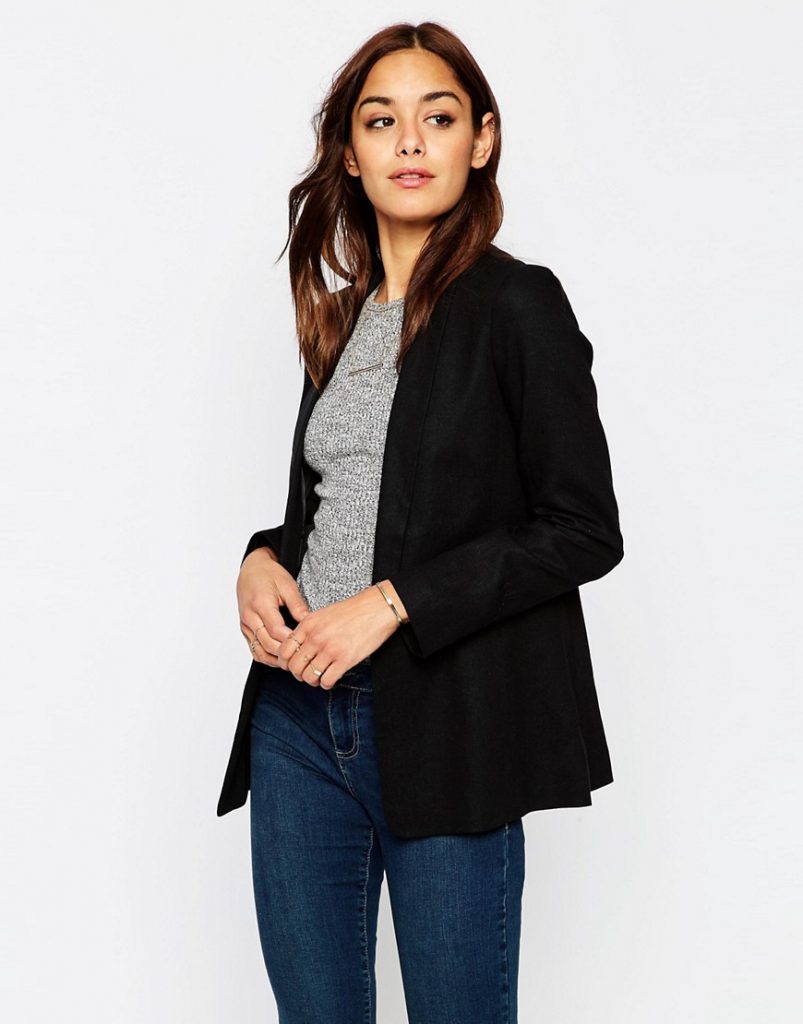 ASOS Longerline Blazer in Linen ($77)
Add A Pop Of Color
If you're reluctant to try wearing bright colors, a black jean is the very best opportunity for low-risk experimentation. Just check out January Jones, looking utterly chic while keeping a low-profile in her cotton candy-colored jacket and black jeans. Bette Draper would be very proud of her '60s style minimalism, we know it.
Black Is Its Own Best Friend
Black-on-black is always a hit. Audrey Hepburn may have started the timeless trend, but Hollywood has kept the look alive through film iconography and the fashion world at large!
Don't forget to check out: 5 Ways To Wear A Plaid Shirt (You Can't Go Wrong No Matter How You Do It) and Major Key Alert: 5 Ways To Wear Booties
[Photo: Song of Style]