Just like with necklaces, rings are a staple in a blogger's Instagram feed. They way these girls stack 'em is almost an art form. So today, we're breaking down the different ways you can wear rings like a blogger, with photo inspo of course. Here are 5 ways to do it:

1) Stack the same style. If you find one ring you really like, but it in multiples. Then stack one on top of the other for the same look that Viva Luxury has in this photo. Just make sure to only do this with dainty and/or minimalist rings. Stacking the same cocktail ring will completely overwhelm your hand.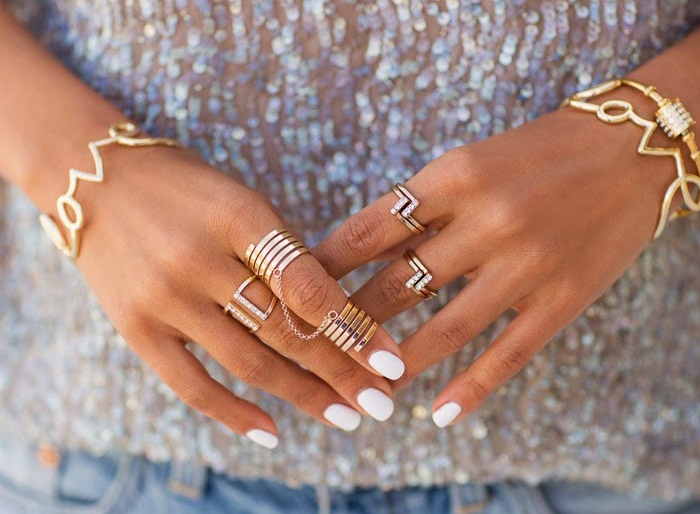 Photo via Viva Luxury
2) Wear different shapes. Rings in geometric shapes are very common. Instead of wearing one or more in the same shape, mix it up! Wear a different shape on each finger like Sincerely Jules. Each ring will stand out even more next to the other shapes.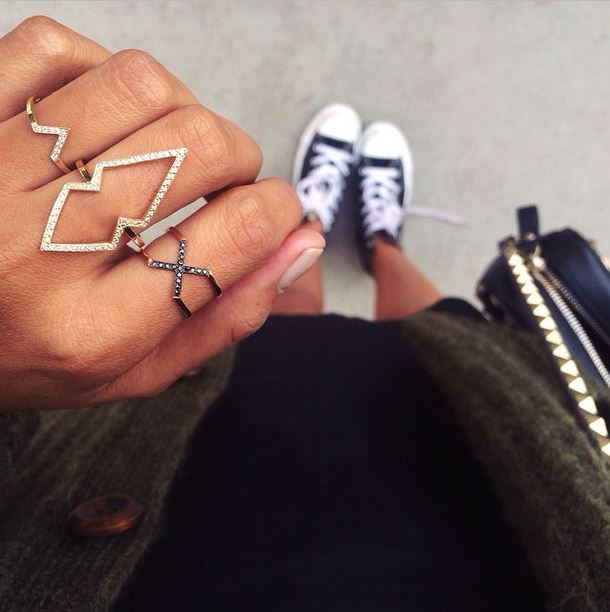 Photo via @sincerelyjules
3) Add midis. Midi rings take your stacking game up a level, especially when you wear more than one. You can wear the same style on different fingers and/or throw in different ones, like Viva Luxury does below:
Photo via @vivaluxuryblog
4) Wear the same style on multiple fingers. If you don't want to stack the same style, try wearing it on multiple fingers. It's a cool way to spread out your rings and show all your fingers some love. See how We Wore What does it with pearl knuckle rings: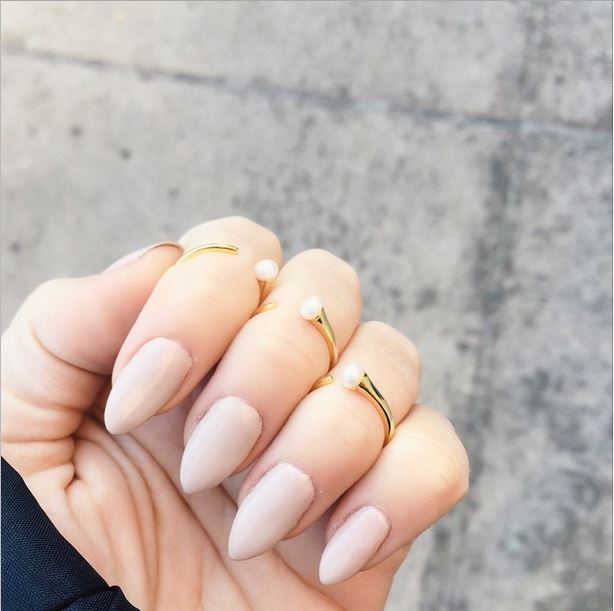 Photo via @weworewhat
5) Wear rings on every finger. Well, except the thumb, because that's not the most functional. Besides wearing the same style on multiple fingers, you can also spread out your rings by wearing one on almost every finger. Vivia Luxury nails this look in this photo:
For more jewelry, check out: the best Etsy jewelry sellers, BaubleBar x Wendy's Lookbook and La Mer wish bracelets
[Photo: Viva Luxury]