6 Bachelorette Party Games That Aren't Gross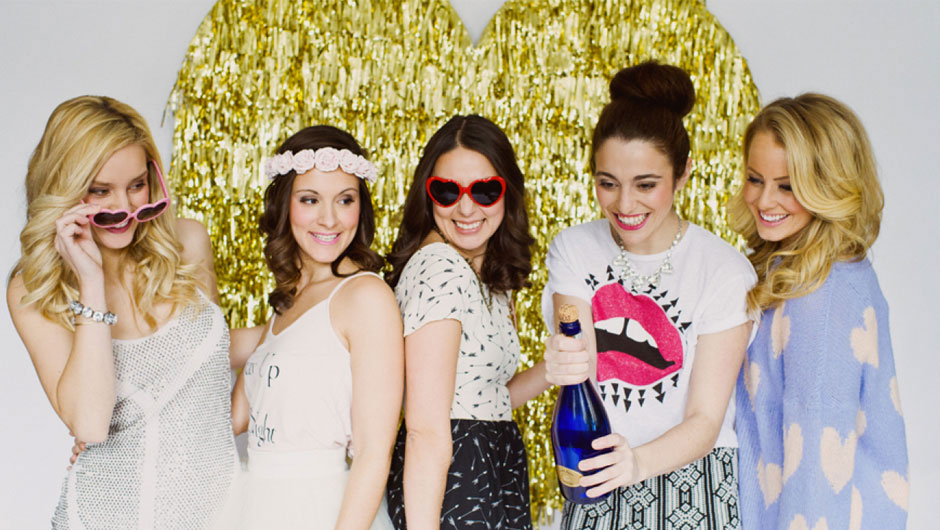 The bachelorette party is all about having fun and letting the bride-to-be blow off some steam after months of (sometimes stressful) wedding planning. And while playing games can be a great way to loosen up and get everyone engaged, some brides might not be comfortable with anything too raunchy or racy. So here are six games that won't leave anyone screaming "TMI!"
1. Scavenger Hunt. The bridal party can set up a fun scavenger hunt for the bride beforehand, taking her to different locations that are meaningful to her and the groom (or even her and her best girls). The end location is where you'll be partying it up for the rest of the night.
2. Wedding Category Cards. Come up with a variety of wedding or bachelorette-related categories and write them down on separate note cards. The topics could be anything from wedding dress designers to famous wedding movies. Everyone takes turns choosing a card and then they have 10 seconds to name an item in that particular category. If the player can't think of anything, they're out and they have to drink.
3. The Nearlywed Game. A few weeks before the party, ask the groom some questions about himself, the bride and their relationship (Where was your first kiss? Who said I love you first? What is the bride's favorite movie?) You can also make the questions a little racier if you want. Then you can all take turns asking the bride those same questions to see if her answers match up to her groom's. Every time she gets one wrong, she has to drink.
4. The Lingerie Guessing Game. Ask guests to bring the bride one piece of lingerie as a gift (you can specify to keep it on the classier side–nothing raunchy), and have the bride guess who gave her what as she unwraps them.
5. Charades. Divide the girls into two teams for a game of charades. You can choose a wedding theme, with everything from love songs and wedding movies to celebrity couples.
6. Dare the Bride. Have everyone come up with one task for the bachelorette to complete by the end of the night, ranging from the mild (getting a guy to buy her a drink) to the bit more wild (getting a guy to take off his shirt).
For more wedding tips, check out how to involve your mother in the bachelorette festivities and how to make the most of your maid of honor.
[Photo: scarletoneill.com]