CHANEL. Gucci. Chloe. Hermes. Feeling excited and intrigued just reading those names? Well allow us to introduce you to Vestiaire Collective, the cult site where you can get clothing, shoes, handbags and accessories from those designers… and more!
Luxury pre-owned resale sites aren't a new concept, but Vestiaire Collective definitely perfected the model. Not only is everything on the site guaranteed authentic, but their sellers are all over the world. That means buyers like you and me have access to designer items that weren't even released in the U.S.!
As if the thought of owning a limited-edition Hermes bag wasn't reason enough, here are 6 more reasons why you need to shop Vestiaire Collective ASAP:
1. Everything is authentic. Dropping a grand or two on a handbag is stressful enough without having to worry if you're being scammed. "We authenticate each and every product before it reaches the buyer," says Samina Virk, the U.S. country manager. Phew!
2. Access to luxury items from around the world. Gone are the days of complaining that all of the best designer items are only in Europe. "The U.S. site really is a treasure trove of one-of-a-kind items from some of the best closets in Europe," Virk says.
3. Option to make an offer. If the bargain hunter in you simply can't resist trying to get an even better deal, you'll appreciate the option to make an offer below the asking price for a piece you love.
4. Pay in installments. Need that Dior bag, but don't want to drain your bank account? Take advantage of Vestiaire Collective's awesome payment plan, which allows you to pay in monthly installments rather than all at once.
5. Shop hard-to-find brands. Celine? Hermes? It's not super easy to find these coveted brands online, but Vestiaire Collective has tons gorgeous items from these exclusive designers and loads more.
6. We have a coupon code! Use code 10SUMMER at checkout between now and August 18, 2016 and you'll save 10% on your order of $300 or more.
Here are a few of Vestiaire Collective's bestsellers to snatch up with our exclusive coupon code:
CELINE Trapeze leather handbag ($1,862.62)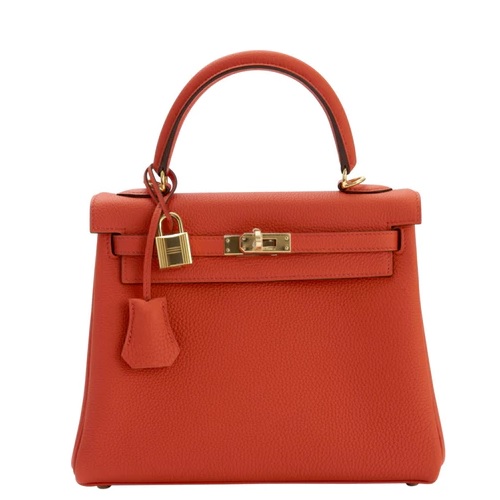 HERMÈS Kelly handbag in leather ($13,969.92)
CHANEL Timeless leather handbag ($2,527.84)
GUCCI Leather Shopping Bag ($498.92)
DIOR Diorama leather handbag ($2,414.33)
FENDI Leather Handbag ($1,331.14)
SHOP VESTIAIRE COLLECTIVE WITH OUR EXCLUSIVE PROMO CODE NOW
Note: Offer may not be combined with any other offers or promotions, is non-exchangeable and non-refundable. Offer valid within the U.S. only.
[Photo: Vestiaire Collective]
The editors at SheFinds wrote this post on behalf of Vestiaire Collective and received compensation as part of our agreement.