1. Flannel Shirt - Your lumberjack boyfriend isn't the only one who can own this trend. An oversized flannel can add a touch of badass grunge to your look when belted over a feminine lace dress. Paul Bunyan never looked this good.
Polo Ralph Lauren Classic Western Flannel Shirt ($89.99 was $125)
2. Boyfriend Blazer - Swap out your own fitted blazer for the mens' version to add a touch of tomboy flair. Wear it over skinny jeans and tee for a casual daytime look or with a flared skirt and heels at night. If you're afraid of losing your shape, roll the sleeves and belt at the waist.
Topman 'Lazio' Donegal Heritage Blazer ($300)
3. High-Top Sneakers - Just because you can't balance on a skateboard, doesn't mean that you won't look great in these kick-ass kicks. The more recent wedge update of the traditional high-top still has street cred, but with a girly touch. Pair with leather leggings and an oversized sweater to be casual but polished.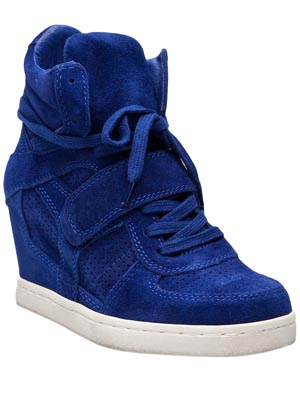 ASH Cool wedge sneaker ($250)
4. Oversized Watch - There's something about a large watch face on a daintier wrist that just works. It's like a statement piece for your arm, dressing up almost any outfit. Near-sighted girls, this is one trend that works in your favor.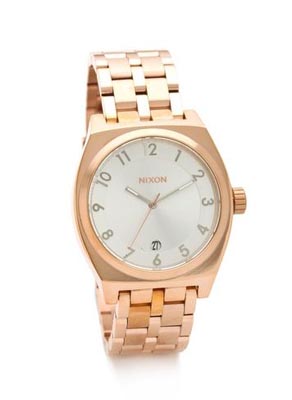 Nixon Monopoly Watch ($225)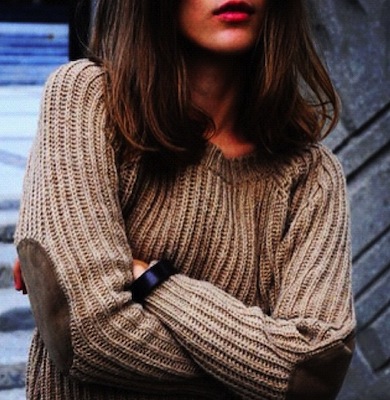 5. Elbow Pads - Your boyfriend the intellectual (Ted Mosby, are you listening?) may have loved this look in college, but you can wear it so much better. The leather elbow accent looks great on a chunky sweater or tweed blazer, and they give any outfit a hint of New England prep school.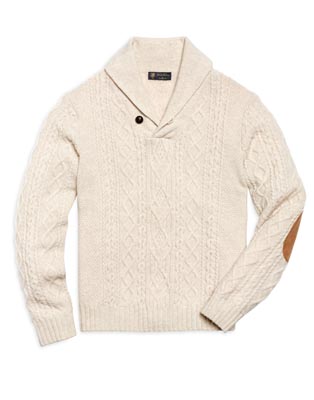 Saxxon™ Fisherman Shawl Collar Sweater ($398)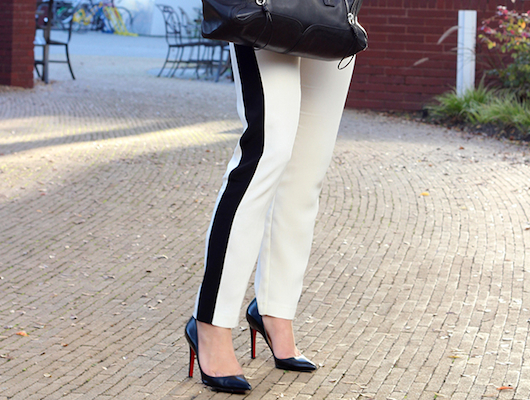 6. Tuxedo Pants - No cummerbund here. For your next formal affair, go Katherine Hepburn-chic in these dressy tuxedo pants, paired with a silky top and fitted blazer. Plus, the contrast-colored side panels have a slimming effect that rival your best skinny jeans.
Barneys New York CO-OP Tuxedo Pant ($275)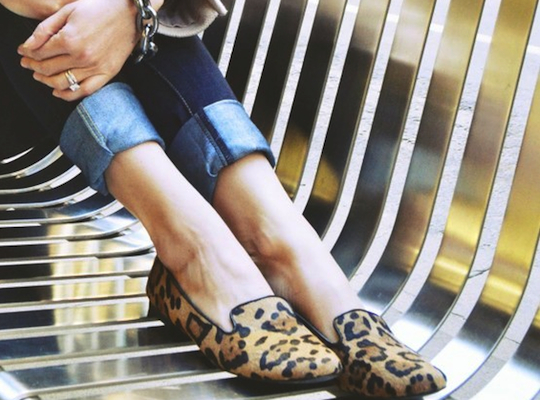 7. Smoking Slipper - Perfect for those of us that can't stomach another ballet flat, the smoking slipper is the answer. It comes in a variety of patterns and fabrics - studded, velvet, mohair, leopard - that it goes with almost anything. I guess Hugh Hefner was onto something.
Cole Haan Air Morgan Smoking Slipper ($77 was $115)