The Venue. Your venue needs to be more than just a pretty space. First and foremost, it needs to be a place where your guests will be comfortable. Is the room big enough to accommodate everyone? If you're getting married outdoors, does it have an indoor option in case of bad weather? Does it fit in with the décor you wanted, and will the lighting work for you? Make a list of must-haves for your locale and bring it with you when you visit each option.
The Officiant. We've all been to ceremonies that were a real snooze fest, went on for way too long, or where the officiant seemed less than engaged in the festivities (one couple's priest kept forgetting their first names). The ceremony is where you'll actually be joined as husband and wife, so you want it to be memorable (in a good way). Hopefully, you'll find an officiant that takes the time to get to know the both of you so he/she can talk about what makes you such a special couple--those touching words and a bit of humor can go a long way.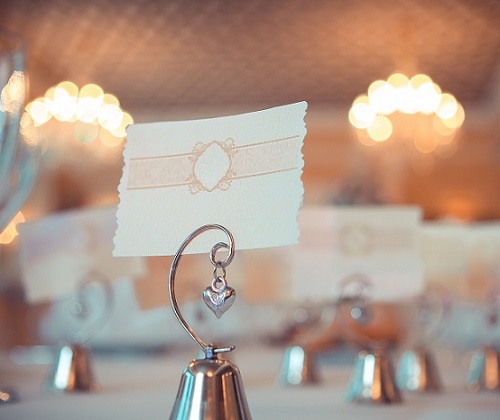 The Lighting. No one wants to sit under fluorescent lighting at a wedding reception (we get enough of that in our cubicles, right?), but you also don't want a space that is so dimly lit that guests are in danger of injuring themselves. Lighting might seem as easy as having a good dimmer or hanging some pretty white lights around the room, but there is actually an art to this. If your venue doesn't have someone on staff that can help you with the lighting in your space, consult with a wedding planner. He/she might be able to do it for you, or at the very least recommend a pro that can do it.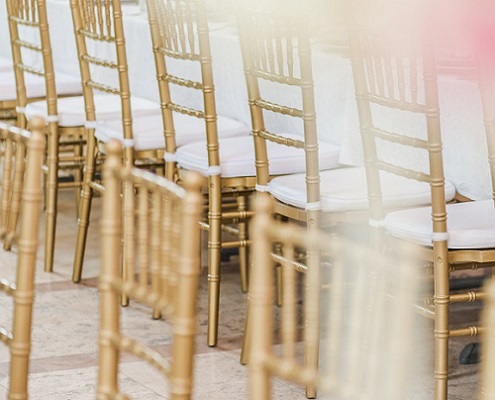 The Seating Chart. There's a reason why this task takes so long. Seating your guests is a crucial step because where you sit someone can have a real effect on whether or not they have a good time. While it's not a bad idea to mix and match your family and friends (not every clique needs to sit at the same table), you do need to be realistic. For example, your work friends probably don't want to sit with your grandparents, while your great Aunt Kathy won't have much in common with your college roommate. Oh, and your single friends do not want to sit at the kids' table--trust us!
The Music. Whether it's a live band or a DJ, couples want their guests out on that dance floor having the time of their lives. A great band leader or DJ knows how to keep guests entertained without being annoying, as well as when is the right time to play the right music (like not playing a JLo dance hit during dinner). Ask family and friends for recommendations, and try to see your contenders in action before booking.
The Food. There's no doubt about it, guests expect to be fed well on your wedding day. In fact, years from now, family and friends likely won't remember much about your centerpieces or favors, but they will be able to recall (in detail) if the chicken was cold, the salad wilted or the pasta was undercooked. So before you blow your budget on fancy invites or a dove release during the ceremony, make sure you've secured an amazing caterer for your day. Trust us, great food is worth sacrificing in other non-edible areas.
The Bar. We're not necessarily saying that booze makes a wedding better, but it (usually) doesn't hurt. And the last thing a guest wants to see is a cash bar--especially if they brought you a gift and possibly accrued travel expenses to attend the event. If you can't afford a full open bar, figure out a compromise with your vendor. Maybe opt for just beer, wine and soda, or serve only one or two specialty cocktails, to stay within your budget and make your guests happy.