It feels like the Victoria's Secret Fashion Show becomes more of a must-watch event every year. Maybe it has something to do with the crazy costumes? Or elaborate set designs? Or cool musical acts? Or, you know, just the world's top models practically naked on TV. Ya, that must be it. This year's show is less than a month away (December 9th!) and everyone's starting to get ready.
The intense workouts are in full swing: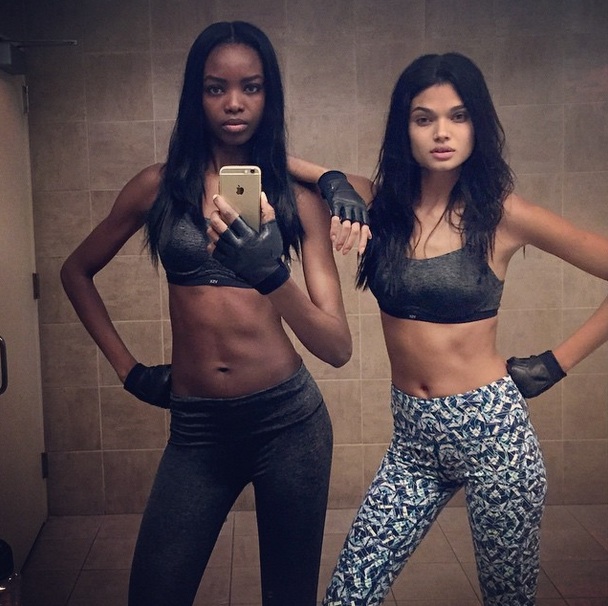 via @bragadanay
Deets on the Fantasy Bra have been announced:
via @adrianalima
And Angels are in final fittings for their wings:
via @victoriassecret
Click the slideshow to see 9 things we know so far about the #VSFashionShow and don't forget to tune in to CBS at 10pm EST on 12/9!
[Photos: Splash News]