I'll admit it: I used to be one of those people who never purchased from luxury pre-owned sites because I was terrified I'd get scammed. Could there be anything worse than falling in love with a gorgeous designer handbag or pair of shoes only to receive them and find out they're fake? No matter the deal, I just couldn't bring myself to do it.
But that didn't stop me from looking. And it wasn't long before I absolutely fell in love with a bag at a great price that I simply couldn't live without. Rather than just closing my eyes, clicking purchase and hoping for the best, I researched the heck out of the bag. I asked for additional pictures, receipts, anything I could think of that would prove to me this bag was the real deal. When I finally took the plunge and the bag arrived, I was hooked. I loved the thrill of getting a designer deal. Plus, I couldn't help but think that I did not want to miss out on more amazing designer pieces.
Know what it feels like to want buy a luxury pre-owned item, but feeling unsure about it? We asked our friends over at Vestiaire Collective to share their best tips and tricks for purchasing from designer resale sites so you can shop with confidence. Read on for their expert advice.
1. Set yourself up for success. You likely know exactly what item you are on the prowl for, but just in case that item is rare or sells out fast, be sure to utilize the resources that websites offer, such as alerts. At Vestiaire Collective, you can set up alerts for certain styles and brands so when that item becomes available you are the first to be notified and can act fast!
2. Opt for investment pieces. While you may be lusting over the latest it-bag, it's also wise to think of your purchase as an investment. There are some brands and styles that not only maintain their value, but in some cases, appreciate over time. According to Jacquelyne Cortel, Authentication Lead at Vestiaire Collective US, the Chanel classic flap is one style that maintains its value very well because Chanel increases its prices every year. Other styles that have good resale value are the Louis Vuitton Speedy and Neverfull, as well at the Goyard St. Louis.
3. Have a good understanding of the retail price. No doubt, one of the biggest perks of buying pre-owned is that you get designer items at incredible prices. However, in order to identify a good deal, it's important to do research on what the full-priced item goes for.
4. Make sure items are authentic. There are a lot of resale sites out there, so be sure to choose one that has strict authentication standards. At Vestiaire Collective for example, every item is authenticated by a highly trained expert before it is sent to the buyer. According to Kate Foley, stylist and Vestiaire Collective fashion consultant, "What I love about Vestiaire Collective is that you can feel confident that your purchases are going to be genuine and never counterfeit as they have been checked incredibly thoroughly during the rigorous authentication and quality control system they have in place."
5. Have reasonable expectations. Yes, you may get a better deal than the price you are seeing in stores, but no, you will never find a Hermès Birkin for under $500 (and if you do find one, be cautious because it is likely fake). It's important to have reasonable expectations, otherwise you will waste your time searching for something that doesn't actually exist. Vestiaire Collective's new resale calculator can help you with this. All you do is enter in the item you are looking to either buy or sell into the calculator, and it instantly tells you the estimated resale price. No more guesswork!
6. Ask questions to the seller. You can never ask too many questions. If the pictures aren't clear, ask for more. If the seller says the item is in "fair condition," ask why. If you don't like the price, negotiate or make a lower offer. Not all sites offer this feature, but at Vestiaire Collective you can negotiate with the seller until you find a price that you both agree upon.
7. Buy from a reputable site. There are a lot of perks to purchasing from a site that has demonstrated reliability. For example, at Vestiaire Collective you can shop from their Ready to Ship section, which features items that have already been authenticated and are ready to be shipped out next business day. You can also feel safe buying from international buyers because every items is highly scrutinized before it gets to you.
Feeling ready to take the plunge and score an amazing designer deal? Use code TIP50 at Vestiaire Collective and you'll receive $50 off plus FREE shipping on orders $250+ from now until 11/6/16.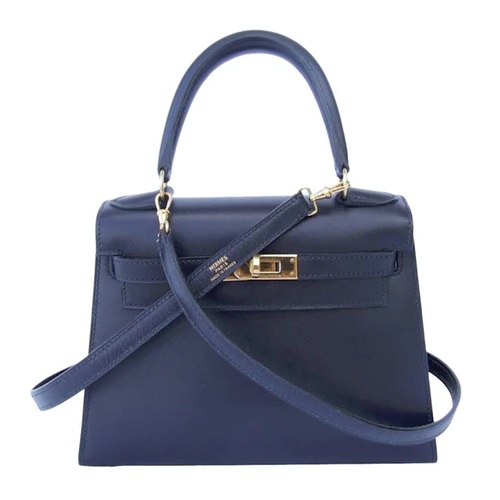 Hermes Kelly leather handbag ($10,431)
Cartier Bracelet white gold bracelet ($5,799)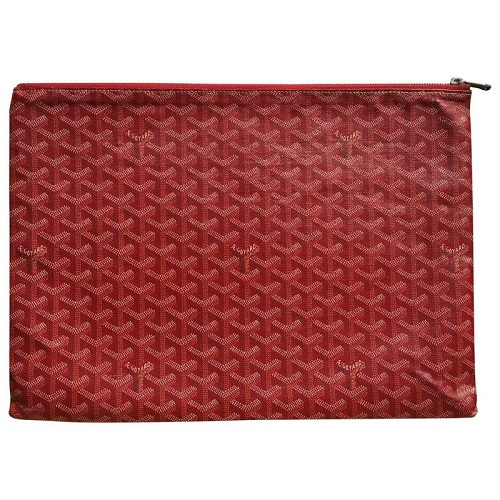 Goyard Handbag ($1.086.11)
CHANEL Timeless leather handbag ($4,128.48)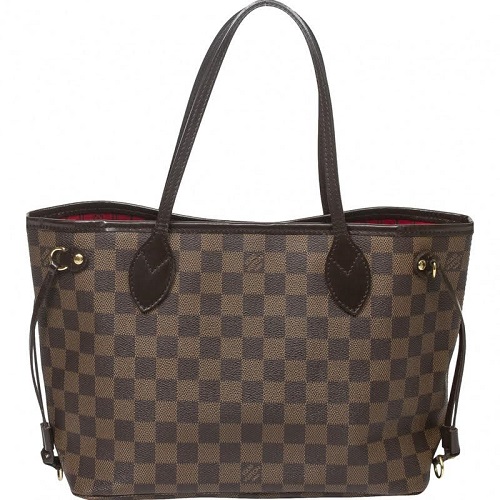 Louis Vuitton Neverfull handbag ($995)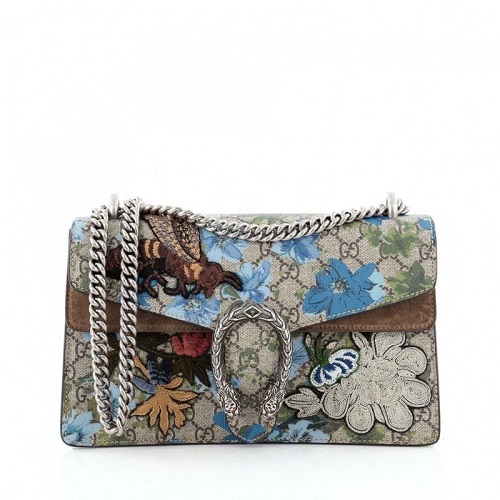 Gucci Brown Leather Handbag ($2,205)
Rolex Day-Date yellow gold watch ($20,500)
CHANEL Boy leather handbag ($5.525)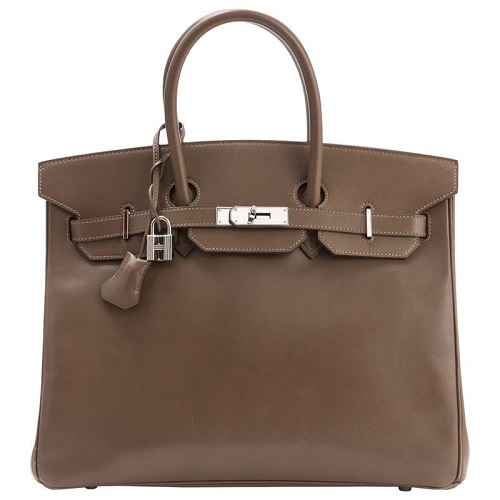 Hermes Birkin leather handbag ($10,328.40)
SHOP MORE DESIGNER MUST-HAVES AT VESTIAIRE COLLECTIVE NOW
[Photo: Vestiaire Collective]
SheFinds receives commissions for purchases made through the links in this post.
The editors at SheFinds wrote this post on behalf of Vestiaire Collective and received compensation as part of our agreement.