Kate chose a silky, cinched
Issa London dress
for her engagement announcement.
Kate wore the Aspinal of London Eaton clutch ($409) to a wedding earlier this year.
Have your bridesmaids wear the exact same clutch ($409).
Love Kate so much, that you'll serve the dried dessert, too? Try Claxton World Famous Fruitcake ($32.96).
Kate tapped London milliner Philip Treacy. Shop his hats on eBay now.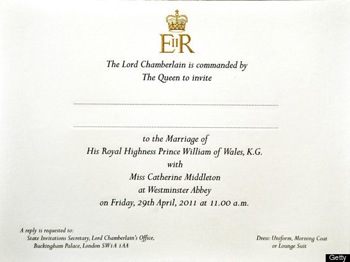 The 8" by 6" royal wedding invitation, which was received by 1,900 guests, also has gilded edges.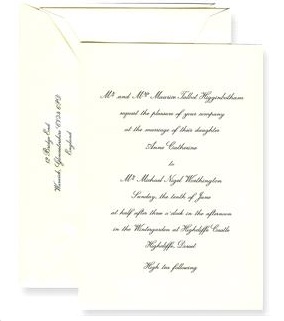 Replicate Kate and Prince William's fancy shmancy invites with this Crane's thermography set (from $2.33).
Kate's Sapphire ring, which once belonged to Princess Diana, features 14 diamonds encircling the blue stone.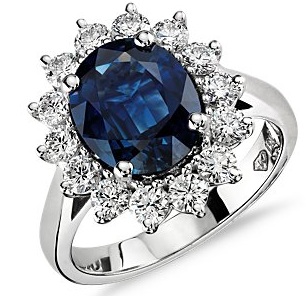 Get the look with this Sapphire and Pavé Diamond Ring ($7,500).