All white. It's a wedding, not a Fabio gathering. And before you go arguing Diddy made the white party cool, that was at least 7 years ago. So rather than force all your guests to wear white--or even worse, just your groom--go for a look that's tailored and just a little lighter (in both color and weight) than what generally goes at an indoor or winter wedding.
Beach theme. Yes, we know summer is synonymous with the beach, but just because your wedding is happening during the summer doesn't mean that has to be your theme. Guests are sure to be more surprised--and impressed--by something a little more unexpected and truly personal to you and your groom.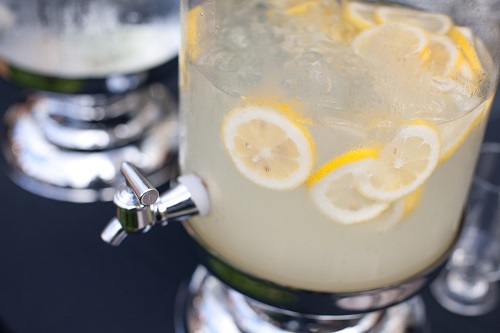 Lemonade. Yes, it's delicious, especially during the summer, but the fact is there's nothing 'signature' about lemonade. Everyone thinks to serve it when the weather is warm, so why not shake things up with some other fruit juice that's in season. Think peaches or even watermelon.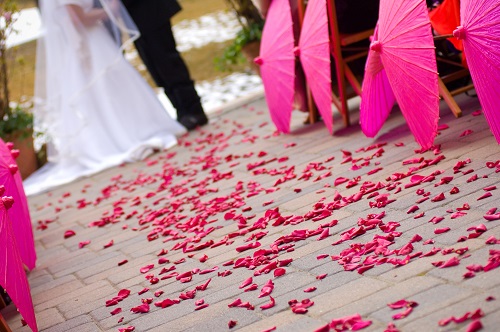 Parasols. Parasols for your guests are totally fine. Parasols as decor, or worse, photo props for your wedding party portraits are definitely cliche.
Yellow. It's a logical idea. The sun is yellow. There's a lot of sun during summer. Why not use loads of yellow details for a summer wedding? Well, for one, because everyone has this same exact train of thought and uses the color for their summer nuptials, as well.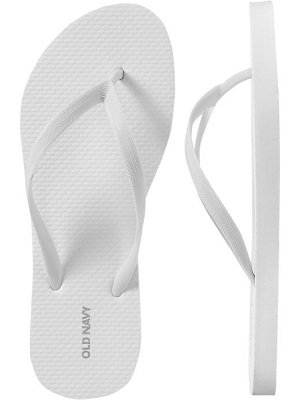 Flip flops. Whether worn by the bride or given as wedding favors, flip flops for a summer wedding are pretty passe. By virtue of being summertime, it's clear that your wedding is summery--no need to force the issue with rubber sandals.
Handwritten wooden signs. You know, those pretend-street signs that point guests in the direction of the reception or ceremony. At first, they were quirky and a little cute. But after appearing in countless weddings for a few years now... they're just old.
Mason jars. We get it. You're artsy and a little hipster. You are green, and you like to reuse things. But guess what? You're not unique. Mason jars have been floating around weddings for years now. If you truly like them, then by all means, go for it. But don't expect to make any sort of statement.