Malibu mansion: Gwynnie will have this $14 million-dollar Malibu pad to fight over with her soon-to-be ex-husband Chris Martin.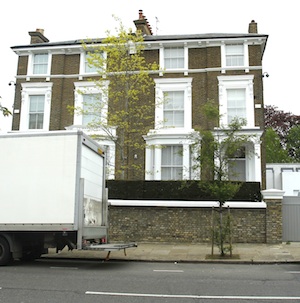 London home: They will also have to divide assets on this $9.6 million residence. It's already up for sale.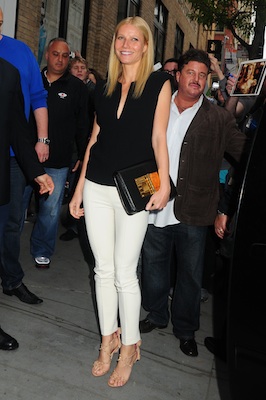 Tom Ford clutch: How wonderful it must be to be able to carry around a four thousand-dollar bag for a casual trip to the Apple store.
Wallpaper: The actress' London home is decorated with one of de Gournay's stunning designs. It can cost as much as $650 per panel. [de Gournay]
Bathtub: When you've got an enormous bedroom, you might as well put an expensive tub smack in the middle of it. The price of this Antonio Lupi Baia tub isn't even listed on the site–so you know it probably costs something crazy. [Antonio Lupi]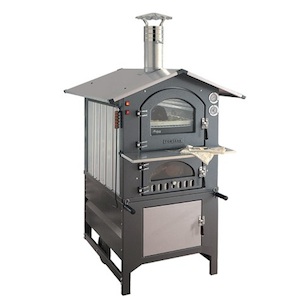 Pizza oven: Gwyneth's favorite way to make homemade pizza is in her wood-burning oven. Those things can cost you between $1,000 and almost $6,000.
Los Angeles House: This spot in Brentwood is said to be worth about $10.5 million