Forget the awkward silences this weekend, ladies – we've rounded up some of the week's juiciest stories for you to steal the convo. And whether you're talking to your high maintenance snobby friends or your relaxed, laid back hippie pals, we have your conversation starter below. So steal the spotlight and let your friends sit in awe while you inform them of the latest gossip. Let's begin:
Brunch With The Celeb-Obsessed Mean Girls:
Mila Kunis' $7000 Golden Globe Facial
Mila Kunis dropped $7000 on a pre-Golden Globes facial. Looks like she had some spare change laying around from her Black Swan fortune. But, as she insists, she's all natural.
Justin Bieber's New Clothing Store
First we have his nail polish, then a movie, now he's opening a clothing store. Looks like Bieber Fever isn't just a joke anymore, it's a way of life.
Jennifer Aniston Hates "The Rachel" Cut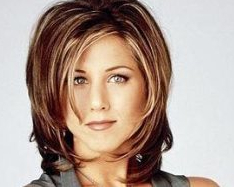 Jennifer Aniston that she hated her "Rachel" 'do – the bob that made her famous. Is she aware that for the next 10 years people have been copying that exact hairstyle?
Movie With Your Not-So-Into-Fashion Friends:

Michelle Obama Wears Alexander McQueen
Michelle Obama might be making moves as the first lady, but she's also making moves in the world of couture. Bet your political friends didn't know that.
H&M's New Swedish Shoe Collaboration
H&M announces yet another new collaboration, this time with Swedish shoe designer Hasbeens. We wonder if this means more worldy collaborations, bringing us one step closer to world peace.
What better way to stimulate the economy than to invest half a grand into PaloVia, an at home wrinkle-fighting laser. Tighter skin and a better economic status – sounds like a win-win.
Shopping With Your Closest BFFs: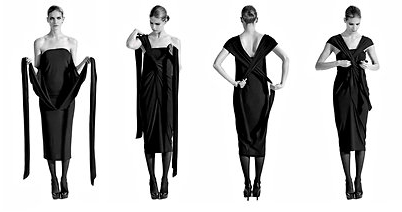 Making the juice worth the squeeze, high end designers such as Donna Karan have been creating convertible clothes, allowing us to get 5 dresses for the price of one. Kind of like these Michael Kors convertible boots.
The L-Cup (A Story Only A BFF Can Love)
When KK cups don't quite cut it, lingerie guru Bravissimo has gone up a size and just launched the L-cup. Looks like Heidi has a new goal in life.

Forget Sephora, Win QVC's 'Beautiful You' Makeup Bag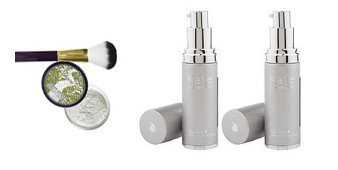 This $500 cosmetic case, filled with Tarte, Kiehl's, and much more, can be yours and is just a click away. Hurry, you only have 24 hours to enter. But hey, who doesn't like free stuff?
Read up on even more fashion news to report to your friends. Shop our guides to the best eye cream and the best moisturizers. Subscribe to our e-mail list for exclusive updates.