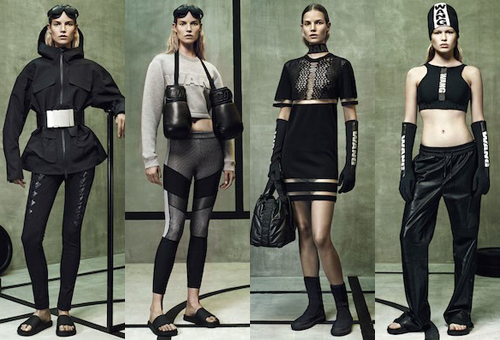 Alexander Wang x H&M: Probably one of the most anticipated collaborations of the year, it's no wonder this sporty-style collection designed by Alexander Wang with H&M will be available just before the holidays. If you act fast enough, the chances of purchasing what's on your Wang wish list are high. So you should bookmark H&M's website right now. They even have an option to set a reminder on your iCal, too. Shop on November 6th.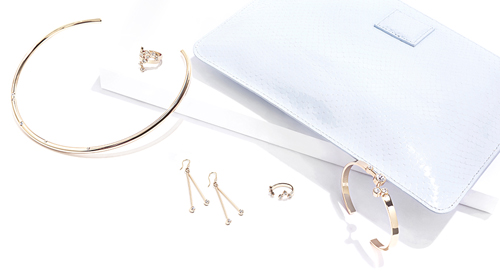 Mary-Kate and Ashley Olsen x StyleMint: Whatever "AMK" (Ashley and Mary-Kate) touch turns to fashion gold. And now they're partnering with StyleMint to release a collection of starry-style jewelry and textured clutches. They're also super affordable so you can snag a rose gold bangle for yourself, too. Shop now.
Liberty London x Nike: If two brands teamed up time and time again for a collaboration, then they must be onto something good, right? This month, Liberty London and Nike will be releasing their tenth (tenth!) collection, which proves that people still can't get enough of floral-printed sneakers. Shop on November 28th.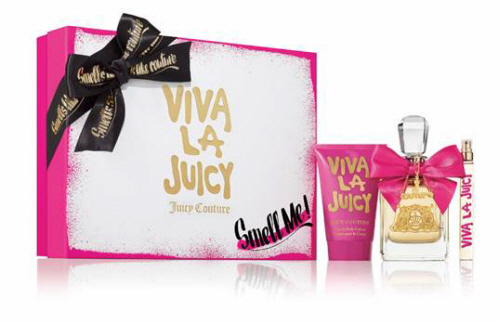 Baron von Fancy x Juicy Couture: For the holidays, multimedia artist Baron von Fancy created limited edition beauty gift sets for Juicy Couture.
J.Crew x BAND-AID®: Now available in J.Crew stores, this collab includes adhesives bandages for kids (cute sayings like "hug me" and "je t'aime") and grown-ups (geometric patterns) for $5 a set.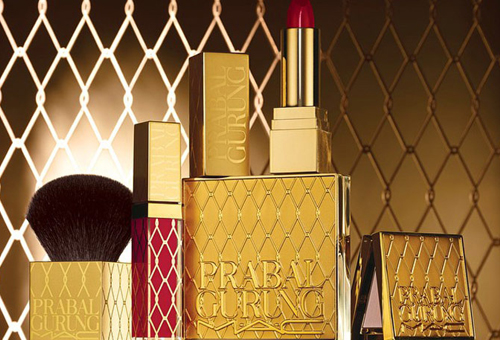 Prabal Gurung x MAC: MAC Cosmetics have supported Prabal Gurung since day one, so this collaboration is a genuine connection. While the prices for this collection are higher than usual for MAC, its gilded, high-end packaging makes this a coveted (and classy) holiday gift idea. Shop on November 26th.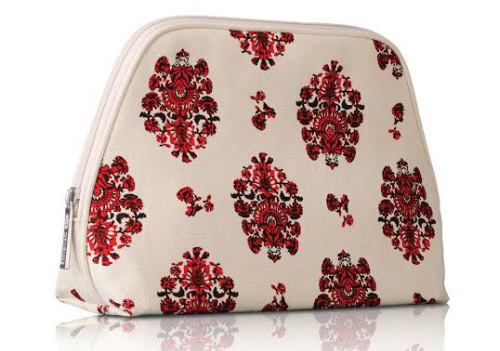 Nanette Lepore x Origins: The designer has created a limited edition pouch--free with purchases over $65--for Origins. Use code DESIGNER.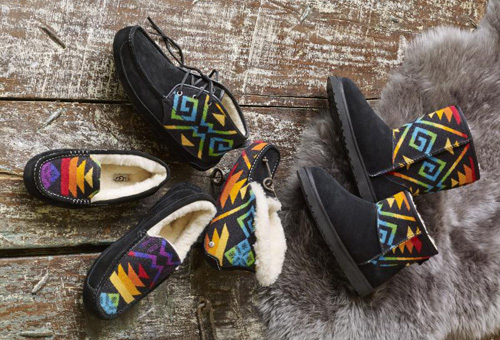 UGG x Pendleton: We love this collaboration between UGG and Pendleton because it's pretty much the perfect match. Both brands remind us of coziness and warmth, and their signature aesthetics (UGG's shearling boot and Pendleton's graphic print) equally shine through. Shop now.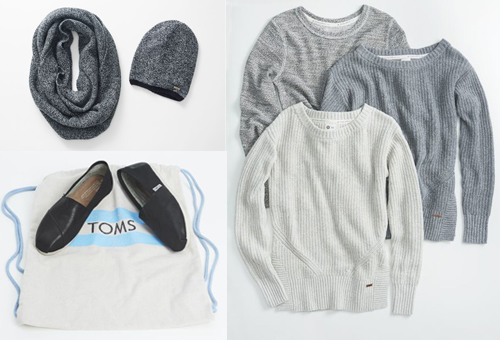 TOMS x Target: Here's another reason to love Target, our favorite mega-retailer has teamed with charitable brand TOMS for an exclusive collection. For every purchase of shoes, knitted accessories, sweaters, or more, you'll be providing a pair of shoes, blanket, or a week's worth of meals to someone in need. What gets better than that? Shop November 16th.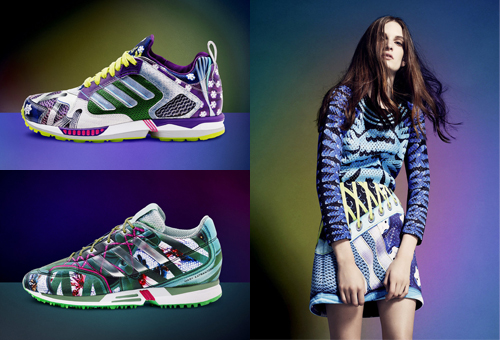 Mary Katrantzou x Adidas Originals: For those who are loving the athleisure trend, this collaboration is just for you. Known for her bold and kaleidoscopic prints, Mary Katrantzou's eye-popping designs will be adorning Adidas Originals sneakers and neoprene dresses. So you can sport high-end designer threads in the comfiest way possible. Shop November 15th.
Wood Wood x Disney's Mickey Mouse: It seems like every designer gets a chance to bedeck their clothing with Disney's favorite character, Mickey Mouse. And this month, it's Danish brand Wood Wood's turn. The designers decided to use vintage renderings of Mickey Mouse from the '20s and '30s and place them on knits, blouses, skirts, and accessories. Shop now.