Invite only people you really want there. You want people who really mean something to you--and are genuinely happy for you--at your wedding, says Tracie Domino, founder & creative director of Tracie Domino Events. "The first thing we would recommend to make a wedding truly special is to be sure only to invite the people you actually want to be in attendance. If you have to worry about unnecessary family drama or not drinking champagne in front of your boss, it will make it a lot harder to love your wedding."
[Photo: Minted]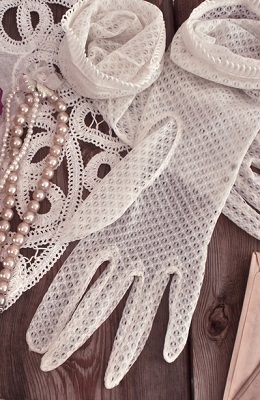 Be sentimental. Wedding photographer Alayna Parker loves it when couples add sentimental touches to their big day, like wearing old family jewelry (a grandmother's broach, an aunt's earrings, etc.) or serving an old family recipe for appetizers or desserts.
Say no to social media. You don't want a photo of you in your wedding dress going up on Facebook or Instagram before your groom has seen you walk down the aisle. In addition, you might want to ask your guests to refrain from snapping photos during the ceremony, says Hannah Arista of Hannah Arista Photography. "Every other time is fine, but you'll be disappointed if the photos of you and your beloved walking down the aisle or taking your vows have guests holding their phones to their faces in the background." She recommends designating someone to remind people about this right before the ceremony starts.
Ask someone close to officiate. Have someone you know and love officiate your wedding ceremony, suggests Andrea Freeman of Andrea Freeman Events. "I've had friends, parents, and even children become ordained ministers to perform uniquely personal wedding ceremonies for my couples. One couple actually had all five of their children ordained and each one played a key role in the ceremony. There wasn't a dry eye in the room, the couple was on cloud nine, and all of the their guests felt they witnessed something very special!"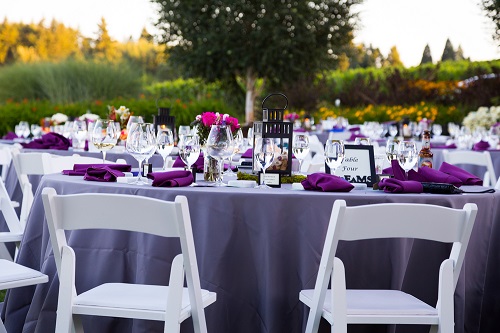 See your reception space first. Take some time before the reception to really take in your reception space and enjoy the fruits of all of your labor for the last several months or more, says says Bisola Esiemokhai, owner of Event Design by BE. "The linen, the flowers, the lighting, all the little details that you put together in your head. You should really enjoy it before you allow guests to enter the space. Once guests begin to come in, you won't be able to really take the entire space in without visual and physical interruptions. Bonus points, have your photographers take pictures of the reveal!"
Let your food tell a story. Think beyond the usual wedding day fare, says Sarah Dandona owner and of Santa Barbara's Omni Catering. "A sweet couple we worked with had a Tuesday night tradition of going to the local ice cream shop for mint n chip ice cream. We offered an ice cream cart with mint chip ice cream along with a frame that explained the bride and groom's ritual and guests got to be a part of their weekly treat for an evening. I always try to encourage our brides and grooms to incorporate their likes, loves and traditions."
Incorporate some surprises. "I work with brides, but mostly grooms, to figure out ways to surprise their mate throughout the wedding day," says Esiemokhai. "Maybe it's a love note waiting at the sweetheart table, a surprise love story video played during the reception, or possibly a luxury vehicle for your grand send off. I think it's always a great touch when grooms do these things since brides are usually the leader throughout the wedding planning process and think they know everything that is going to happen and when."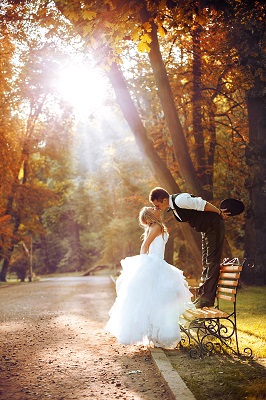 Spend some alone time. Spend some time alone with your husband immediately after the ceremony or during the reception, says Esiemokhai. "I always guide my couples to an empty room or a secluded part of the ceremony venue after the ceremony for about 10 to 15 minutes of alone time before the second part of the chaos proceeds. I promise, guests won't even notice and above anything else, you will remember those little moments alone together where you were able to take it all in."