Anything outdoors
. The one thing you absolutely cannot control on your wedding day is the weather. Whether you're planning on portions of the day--such as the ceremony and photos--to take place outside or the entire event, you need to have a Plan B in place in case it rains, snows or is bitterly cold.
Your hair. Again, weather can wreak havoc on your planned hairdo. Rain or humidity might deter your plans to wear your hair down, so be sure to talk to your stylist about what you'll do in case you need to change up your look at the last minute.
Your shoes. Those heels you love will look great when you walk down the aisle, but after a few hours of posing for photos and dancing, you'll wish you brought some flats to ease those tired feet. This is especially important if you're going to be spending any time outdoors--you don't want your heels sinking into the grass.
Your officiant. It rarely happens, but there are times when the officiant can get sick, be called out of town on an emergency, or not be able to make the trip if it's a destination wedding. If you know someone who is a justice of the peace--or even was ordained over the Internet--ask him or her if they'd be willing to be your backup officiant just in case.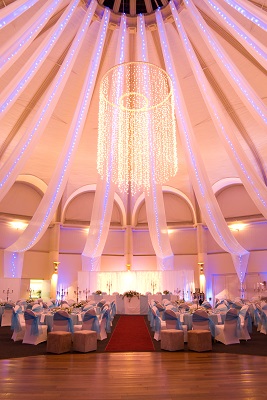 Lighting. Most venues will have a generator on hand in case there are issues with the electricity. But if you're having an at-home or tented wedding, you'll have to look into securing one on your own.
Seating. You worked on that chart for hours, only to find out that two of your friends who were sitting next to each other at the wedding are no longer on speaking terms. There might also be a guest that shows up without RSVP'ing (yes, it does happen), so be prepared to find a last-minute seat or make a quick change at the reception if needed.
Food. Some guests won't make you aware of their food allergies before the big day, so talk to your caterer to make sure there's one nut-free, gluten-free, dairy-free option on the menu.
Music. Every bride has nightmares about a vendor not showing up on the wedding day. And while you can walk down the aisle without a fancy bouquet, you cannot have a fun reception without music. Set up an amazing playlist on your iPod and bring it along with you as a backup. [Photo: Apple]