Tie Your Sweatshirt Around Your Waist
You probably haven't done this since '95, but a lot of models still do. Not only does it actually not look as bad as you think, it's practical too. You don't have to worry about holding your sweatshirt when you take it off and instead can have it hang from your hips. One tip you should definitely follow is to tie the sweatshirt where your high-waist pants would end. Any lower and it would make your hips look way wider then they actually are. We also like the boots with shorts look this model has going on here.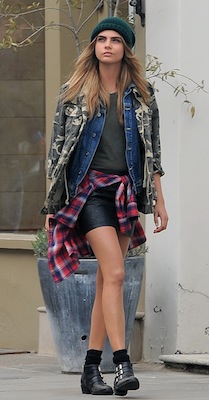 Layers, Layers, Layers. And Mixing Trends Cara Delevingne masters two off duty model trends in one outfit here. Well, technically three if we count her beanie. She's wearing a camouflage jacket over a jean jacket and has a plaid shirt tied around her waist. Layering and mixing trends are both happening and she doesn't make it look overwhelming. The denim jacket in between balances out the two prints.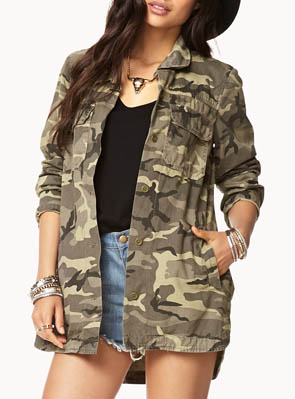 Camo Utility Jacket ($37.80)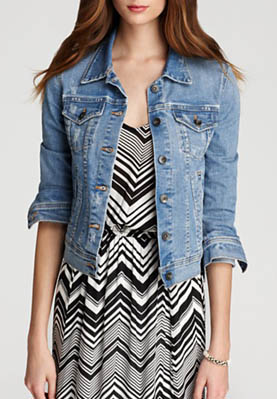 Big Star Jacket - Copen Destructed Denim in Falls ($108)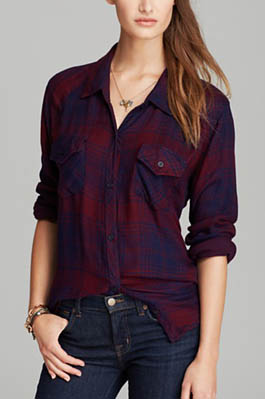 Rails Shirt - Kendra Plaid ($128)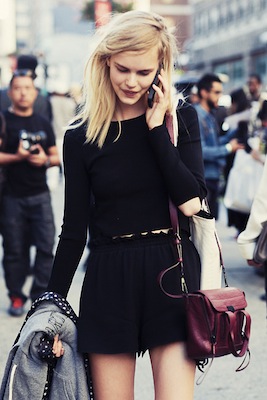 Cool Girl Designer "It" Items This model keeps her actual outfit pretty simple, so we're more interested in what's hanging off her arms. On the left, she has a Rodarte sweatshirt and on the right she has a dark red satchel that looks like a 3.1 Phillip Lim Pashli bag. Both of these are what we like to call designer "it" items. They're part of an elite group of cult products that every fashionable chick wants to get her hands.
Rodarte Radarte Hoodie ($180)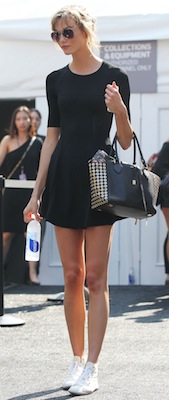 Pair Sneakers With A Dress Karlie Kloss nails this mix of high low with her fit and flare dress and high-top Chuck Taylor's. Black and white might seem like a simple combo, but you can't deny how effortlessly cool she looks here. When dressing like a model off duty, it's always a good idea to pair something dressed-up with something more casual for an unexpected twist.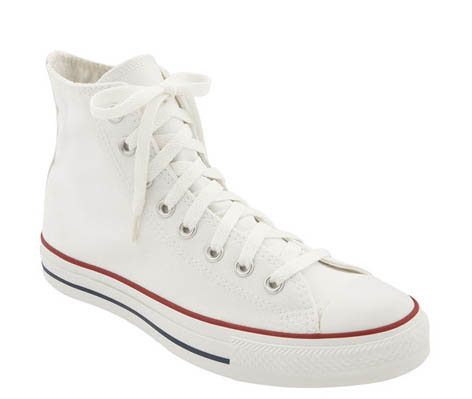 Converse Chuck Taylor® High Top Sneaker ($49.95)

Oversized Headphones This one has been going on for a few years now. It all started with the huge Beats By Dre that you can spot on anyone from a mile away. These are like a statement accessory, especially if you have metallic or leopard print headphones (yes, those do exist). When you wear these, they instantly up your cool factor. Everyone will think you're a chill girl who has really good taste in music from the moment you put these on.
FRENDS 'Layla' Headphones ($149.99)
Menswear-Inspired Outfits The key to pulling off menswear-inspired outfits like a model off duty is to make sure everything is oversized. Here, Anja Rubik's collared button down and varisty jacket literally look like they came out of her boyfriend's closet. But part two of mastering this look is to balance the oversized with form-fitting feminine pieces, like Anja's skinny jeans and leather black booties.
Carter Shirt ($89, down from $119.50)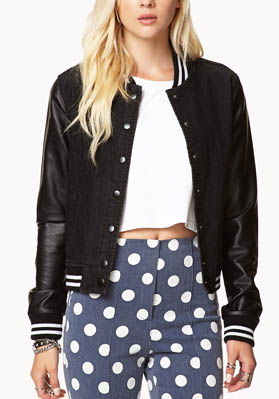 Game Time Varsity Jacket ($29.80)

Wide Brim Hats For every model that likes to spend her time off in casual outfits, there's always one who dresses up no matter what. Behati Prinsloo might not necessarily be posing for the camera here, but she still looks photo-ready. Her outfit isn't anything crazy original, but what makes it special is her wide brim hat, another must-have item for an off duty model look. These hats add a vintage-y '70's feel to your look that instantly make you stand out.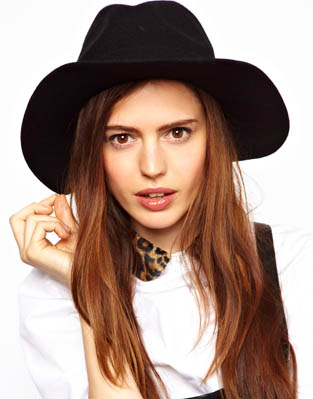 ASOS Felt Fedora ($33.75)

Statement Sunnies Because nothing says "Look at me, I'm a model!" more than a pair of weird but cool statement sunglasses. The trick for wearing these like a model off duty is to make them the one stand-out item in your outfit. Coco Rocha has some pretty bright pants on here, but her sunglasses still steal the show, they're that out there. Plus the rest of her look seems pretty put together and the sunglasses add a bit of unevenness, in a good way.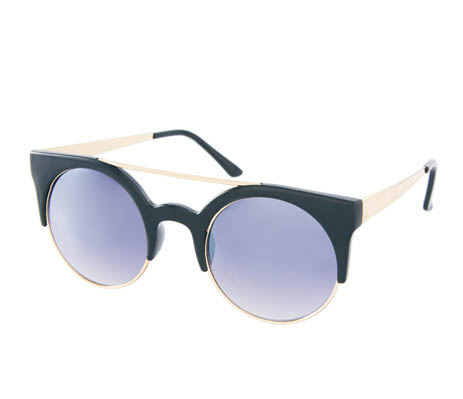 AJ Morgan Tipped Round Sunglasses ( $25.31)