1. Over-soaking them. 
Sorry, bath lovers, but soaking hands in water actually dries out the nails. Obviously, water is unavoidable, so protect your nails by wearing gloves when you do the dishes, and apply a hand cream or cuticle cure, like philosophy's hope hand and cuticle cream ($20), once or twice a day.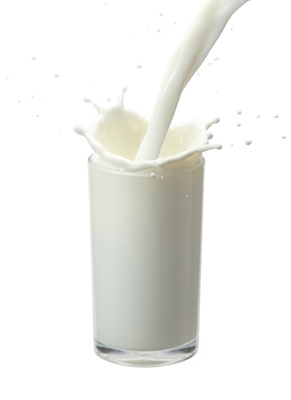 2. Drinking too much milk.
Consuming too much milk or dairy products can cause the body to form calcium deposits, including in your nails. Calcium in the fingernails causes them to be soft, so they tear easily.
3. Cutting your own cuticles.
Having your cuticles cut is one of the luxuries of getting a manicure (that's what makes nails look so good, right?), but cutting them on your own is actually very dangerous and harmful.
"Your cuticles prevent fungal and bacterial infections in your nail beds," podiatrist Adam Cirlincione told Shape. Cut cuticles at home and you run the risk of inflamed, bacteria-exposed fingernails.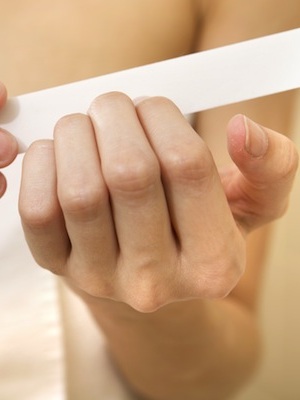 4. Sawing (not filing) nails.
Going back and forth with a file or buffer - ie. sawing nails - is a fail-proof way of destroying them. According to butter LONDON global color ambassador Katie Hughes, using a coarse-grit file and "sawing" nails causes the layers of the nail to split and peel.
To avoid this, only run the file in one direction and don't apply too much pressure. Also, only use the grinding side of your buffer tool once a month (use the soft side as needed).
6. Biting your nails.
Sorry to sound like mom, but you've got to quit biting your nails. Not only does it causes breakage and tearing in nails, it can also ruin your teeth and exposes your nails to the water in your saliva, which dries them out. Plus, it's really gross:
CND expert Candice Manacchio told Self: "Germs and bacteria hide under nails, so biting them can spread these nasties to your mouth and possibly lead to bacterial infections." Ew!
Seriously, though: pick another habit, would you?
7. Using your nails as tools.
We often over-extend our nails - thinking they can open any can, peel off any sticker, unscrew any screw, etc. This causes stress on the nails that can lead to splitting, tearing or peeling of the nail layers.
Don't try to be a hero - use a proper tool or ask someone without a fabulous manicure to do your dirty work.
Smoking.
As if you need another reason to quite smoking: nicotine and smoke causes nails to become yellow and weaken. If you want the healthiest nails possible, put down the cigarette.
Filing with a coarse-grit file