Fall has a way of making us feel warm, cold, nostalgic, festive, and serene all at the same time. Interestingly, so does dessert! When was the last time you took a bite of apple pie and didn't feel peaceful and jovial? Never. And admit it, you secretly feel a little giddy that it's pumpkin spice latte season. Here we paired our favorite parts of the season with some of our best dessert recipes! Enjoy!
By Laura A. Delarato of Martha Stewart Living
---
Staying In Bed Forever

It's finally cold outside. Your apartment doesn't feel like a sauna — hooray! Time to lay under the covers (without fear of sweating to death) and make yourself a batch of Mini Chocolate Whoopie Pies — they understand how good it feels to be sandwiched between two layers of pure delicious coziness!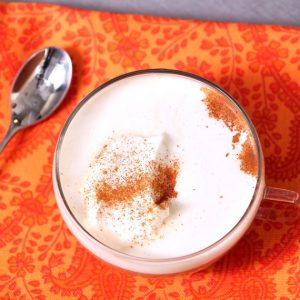 Spotting the First PSL

Ah, the pumpkin spice latte. Forget the foliage — this is the real signifier that the season has changed! Warm up your morning routine with this DIY recipe.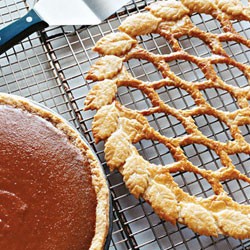 PHOTOGRAPHY BY: MATTHEW HRANEK
Wearing Cable Knit Everything

The best feeling is when you transition your closet from summer to fall and find all of those sweaters you had forgotten about! New wardrobe without paying anything! Channel sweater-weather by making this Maple Pumpkin Pie with its knit-like Leaf Lattice!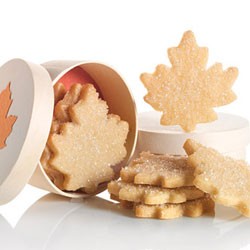 Leaf-Peeping

Yellow, orange, and red leaves always bring on those warm, fuzzy autumnal feelings. Definitely capture the moment (with your iPhone, of course) by creating these Maple Leaf Cookies!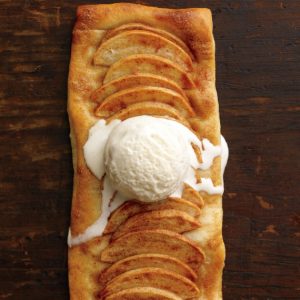 Apple Appreciation

Oh no, what are we going to do with all our open-toe shoes? Short-sleeves are gone for now, people. And, there is a new fruit in town. Time for apples, apple cider, apple donuts, apple jam…apple everything! Savor the star of the season with this Cinnamon Apple Tart.
PHOTOGRAPHY BY: MARCUS NILSSON
Being Psyched About Leggings

Too cold for tights. Too lazy for pants. Leggings are the perfect transitional piece of clothing. And so is this Sweet-Potato Meringue Pie.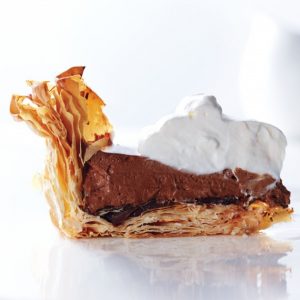 PHOTOGRAPHY BY: KATE MATHIS
Getting Ready for Hibernation

You're not quite ready for a super-rich anything. But Chocolate Mousse Pie with Phyllo Crust is both decadent and light, and just right.
Falling Back

How awesome is it to get an extra hour of sleep? And girl, we can use it. Lay back down on that pillow and envision this Sugar-Roasted Plums dessert dancing through your head.
PHOTOGRAPHY BY: GENTL AND HYERS
Jumping In Leaves

This is the best way to feel like an overjoyed kid again! Grab your friends (or the new eye candy on your arm) and get to falling! This Shingled-Leaf Brandy Apple Pie looks good enough to fall into . . . and eat.
More from Martha Stewart: Quick, One-Pot Meal Ideas To Feed the Whole Family, 45 Meatless Meals for a Healthy Dinner, 36 Dinners You Can Make in Just 15 Minutes!, 10 Grown Up Grilled Cheese Sandwiches, and 27 Easy Party Food Ideas You Can Make in a Pinch
[Photo: Marcus Nilsson/Matthew Hranek]