Picking out-of-season flowers. Ok, you love lilies of the valley. That's fine, but using them as one of your fall wedding flowers isn't a great idea. Why? Because they're out of season, and therefore much more expensive (and harder to find). Concentrate on flowers like dahlias, asters and chrysanthemums, which all peak in the autumn and look beautiful in bouquets.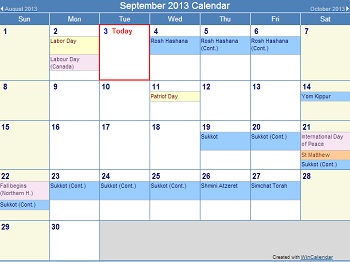 Double booking. It's hard to schedule a wedding in the fall--you have back-to-school, Labor Day and the Jewish holidays to compete with. While it's not always possible to fit your wedding to everyone's schedule (which is true, of course, no matter what time of year), do be cognizant of the major events and try not to pick one that will be inconvenient for many of your guests.
[Photo: wincalendar.com]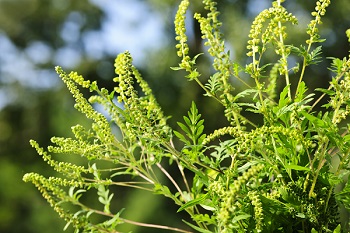 Forgetting about ragweed. Allergies are generally associated with the spring - but to forget about ragweed and pollen counts is a mistake. Even if you don't normally suffer from allergies, it's still a good idea to keep a non-drowsy OTC antihistamine on hand, along with tissues and eye drops. A stuffy nose and red eyes are the last thing you want on your big day.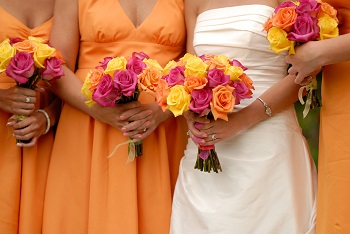 Only going with fall colors. It's tempting to go with fall leaf colors like oranges, yellows, browns and deep reds. But not only is this unnecessary ... it's kind of cliche. Set your fall wedding apart from all the others by going with ... well ... just about any other fun color schemes you can think of. Bold colors, even if they aren't in the traditional fall tones, look especially great in the autumn.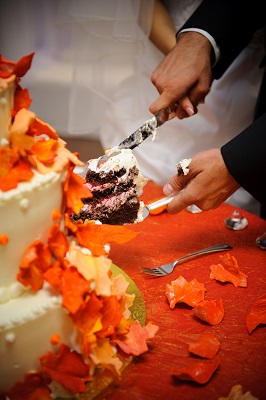 Decorating with pumpkins and leaves. Again ... cliche, cliche, cliche. (Skip the hay, too.) If you want to go with a fall theme, there are other autumnal accents that are a little less obvious - pears and grapes, wheat, or other grasses. Look for rustic colors besides the oranges, yellows and reds that we mentioned earlier.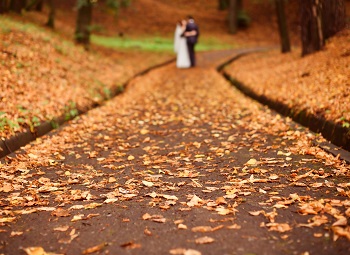 Not Taking Advantage of Fall Foliage. Just because you should stay away from decorating with leaves, doesn't mean you should avoid them altogether. Be sure to get some gorgeous shots with changing leaves, but make sure you get some non-cliche shots sans leaves, too.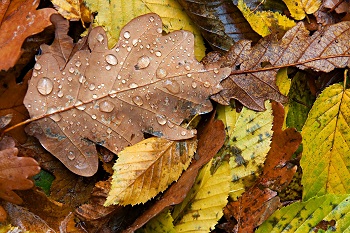 Not Getting Rid Of Wet Leaves. Rain on your wedding day tends to suck in general, but rain in the fall is especially unfortunate because there's the leaves situation. Have you ever slipped on wet leaves? Trust us, it's not pretty. So do yourself--and your guests--a huge favor by having someone in charge of removing wet leaves should it rain on your big day.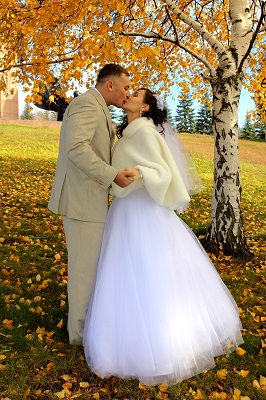 A chilly outdoor wedding. It's still totally doable to have an outdoor wedding in the fall - even if the temperature is predicted to be pretty low. Failing to prep for that weather, though, is a big no-no. Cold guests do not make happy guests. Make sure they know it will be outdoors and give them a heads up just a few days before with the predicted temp. Then, at your wedding, have wraps and heat lamps available to keep everyone warm.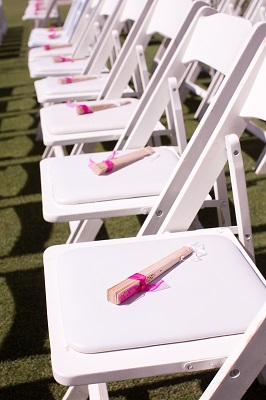 Underestimating Indian summers. Just as your outdoor wedding might be cooler than you anticipated ... it might also be warmer. Prepare for this scenario by passing out paper fans and cold water bottles, and setting up umbrellas for shade wherever possible.