dELiA*s Catalog: This catalog was a guide to the it girl life of the '90's. You wanted to live in the magazine with the models because they had everything you wanted, no, NEEDED. The models only wore bottoms with drawstrings (either baggy pants or maxi skirts), had perfectly flat ironed hair and lounged around in inflatable furniture all day with their BFFs. Who didn't want that life? The packages from dELiA*s were like Christmas/Hanukkah come early.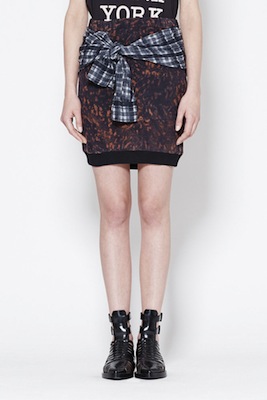 This might not be an "item" but tying your sweatshirt around your waist was definitely an it girl trend. Most of your class mates might have been tying their Gap  sweatshirts around their waists, but you knew better. It girls had way more fashionable sweaters hanging from their hips. Now 3.1 Phillip Lim is helping this trend make a comeback with his designs. Buy a skirt with fake sleeves around the waist
Dr. Pepper Lip Smackers: It girls turned collecting Bonne Bell Lip Smackers into a full-blown competition. Who had the most? Who had the best flavors? These were way cooler than collecting pogs or Beanie Babies because lip gloss is way more sophisticated. Dr. Pepper was clearly the best and rarest flavor to have. It was the ultimate it girl lip gloss. Plus, Rachel Bilson has said many times that she still uses this. More than enough reason for us to bring it back. Bonne Bell Lip Smacker Lip Gloss, Dr. Pepper ($1.99)
White Platform Sneakers: Whether you had the Superga or Steve Madden version of these sneaks, you had to have them in white and they had to have at least a 1.5 inch platform. So us it girls could tower over the little people.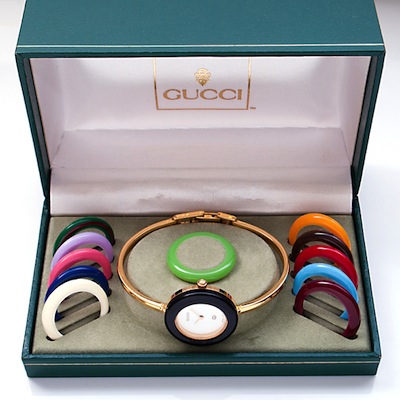 Gucci Bezel Watches: These Gucci Bezel watches remind us of those Swatch watches with interchangeable faces. They were available in practically every color imaginable. You and your it girl friends used to love to switch out the watch faces with a different color every hour, on the hour, right?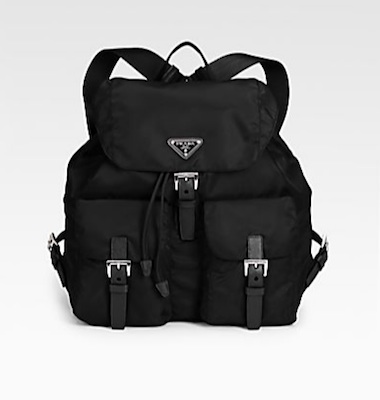 Mini Prada Backpacks: Notice the word "mini" in the name of this item. The black nylon Prada backpack was another school bag option for cool girls of the '90's. But it had to be the mini version. (How did this fit anything? We don't know).
Why was this backpack so cool? Remember in 10 Things I Hate About You when Bianca Stratford explains the difference between like and love? She likes her Skechers but loves her Prada backpack. Her friend doesn't understand because she loves her Skechers. "That's because you don't have a Prada backpack". Bianca, you couldn't have said it any better.
The Calvin Klein Slip Dress: In 1995, our favorite 90's it girl Cher Hororwitz wore this Calvin Klein Slip Dress in the movie Clueless. 17 years later, Rihanna wore it for the 2012 GQ Men of The Year Party. This dress might be from the 90's, but its minimalistic design makes it timeless.
Baby G Watches: These LARGE watches were an it girl staple. You had to have it in the one color you wanted. Most girls had pink, blue or green (it was a sea-foamy green, obviously)...but I had yellow...because I wanted my Baby G to stand out that badly.
Hervé Chapelier Nylon Bags: These 2 tone nylon totes were what every '90's it girl used as her school bag. If it didn't have the green brand tag sewn on the side, you knew it was a fake.
Hervé Chapelier ($110)
Acid Wash Shorts: We don't know why this bleached look was a trend, but that didn't stop us from wearing it 24/7. I'm sure some of you even had D.I.Y acid wash shorts.
Moto Acid Wash Denim Hotpants ($60)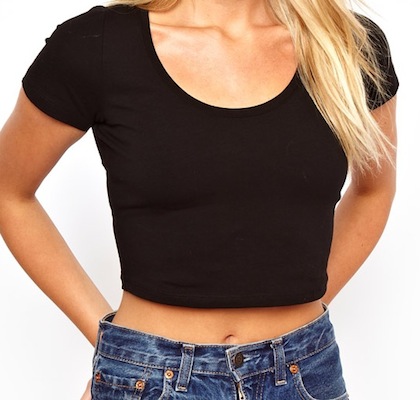 Crop Tops: Millenials might be wearing this trend now for the first time, but us 90's it girls have been wearing them since back in '95. Who didn't love to channel their inner Kelly Kapowski and show a little stomach.
ASOS 90's Crop Top ($11.88)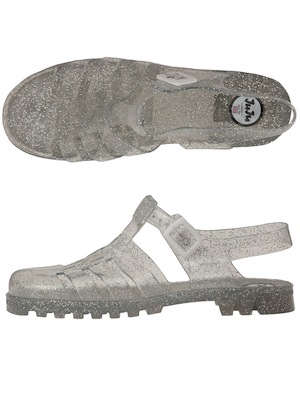 Jelly Sandals: Each year when summer rolled around, you and your besties had these permanently attached to your feet. And the glitter ones?! Don't even get me started.
Round Sunglasses: Ever since we spotted Tori Spelling in a pair of round sunnies on the Beverly Hills 90210 Season 1 DVD cover, we can't stop fantasizing about wearing them again.