9 Things To Know About The Coolest Chick In The Music Game, Lorde.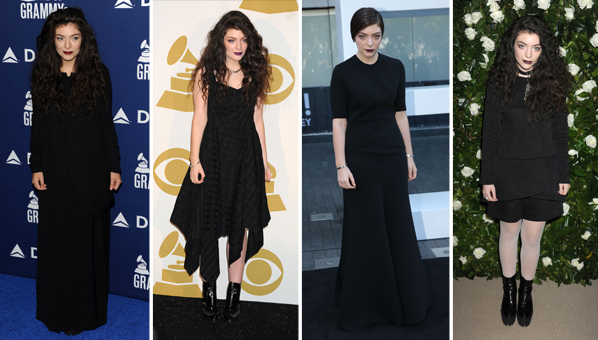 You probably only know Lorde as the goth girl who wears all black all the time, doesn't brush her hair and sings the mega-hit "Royals". But there's way more to this New Zealand singer than that. The 17-year-old (yes, she really IS 17) just won two Grammys for Best Pop Solo Performance and Song Of The Year. That last one means Lorde isn't going anywhere anytime soon.
She might have reached superstardom, but Lorde still gets what it means to be a teenage girl. She knows Taylor Swift's songs are more annoying than realistic, and she uses social media to go on rants…and confess her love for One Direction. So, you might as well get familiar with the young pop star now while she's the millennial to watch. Click the slideshow to learn more about Lorde and see what she's done in less than 2 decades (hint: it's more than most people accomplish in double that time).
And don't forget to check out: Rachel Zoe cancels her NYFW show, Cameron Diaz's shoe line and Khloe Kardashian's crop top
[Photos: Splash News]