On
Hatch My House
guests contribute towards a down payment on your dream home.
On sites like Honeyfund, built your dream honeymoon (1 first star meal at a time) and share the wish-list with guests.
At Bloomingdale's, there's no limit on what departments you can registry under, so sneak those leather boots or cashmere sweater you've wanted on there.
Let guests gift you something you'll use long after the wedding: a new car. (Private Fleet)
On Wedding Ticket Registry, where the slogan is "Tickets not toasters," registry for tickets to your favorite games and concerts.
At Ultimate Registry build a registry for the charity that is closest to your heart -- guests can give basic supplies (or good old fashioned money) to the cause.
Create a wish list at Wine Enthusiast and guests can literally give you everything you need to build a wine cellar. Sure beats wine of the month club!
On Bedroom I's register for the likes of Hanky Panky, Cosabella, Va Bien and more.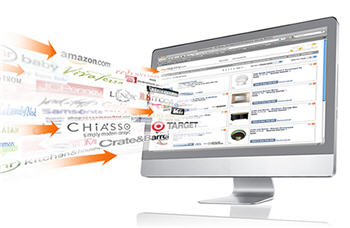 On MyRegistry you can register for literally anything online (plus compile and manage your other registries here).