Pink champagne:
There will be plenty of regular champagne at the reception, but the pink bubbly will make your morning with your ladies all the more girly.
A mimosa bar: Let everyone create their own drink with a mimosa bar. In addition to orange juice include grapefruit juice, cranberry juice and lots of fresh berries. You can find some great tips and recipes here.
Monogrammed glasses: Personalized glasses make a great and practical keepsake. And no one will lose their drink. These are spillproof!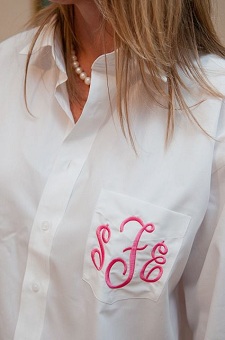 An embroidered button down shirt: You'll need one anyway in order to get your hair and make up done, make it cute!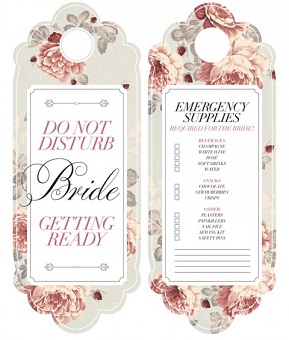 Do not disturb door hangers: It takes total concentration to get gorgeous. Hang these Do Not Disturb signs on the bridal suite.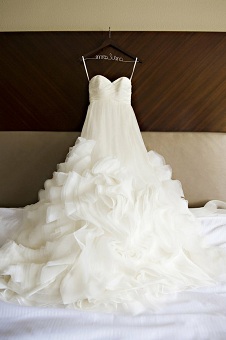 Mrs. Hanger: A personalized Mrs. Hanger will display your gorgeous gown and can be reused for years.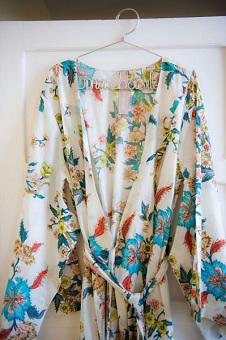 Printed robes: Get everyone pretty, printed robes to hang out in.They're better than terry cloth "Bride" robes, they're great for photos and they make a unique bridesmaid gift, too.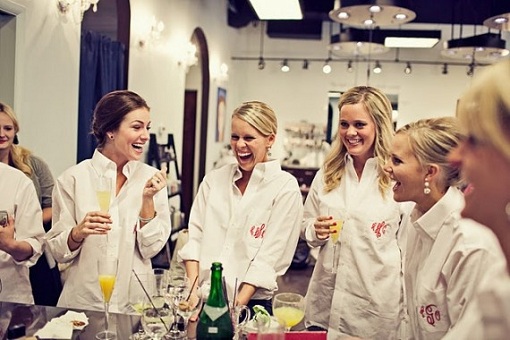 A rockin' playlist: Keep the mood upbeat with a great playlist. You can even get a Jawbone Jambox ($178) to play them all on.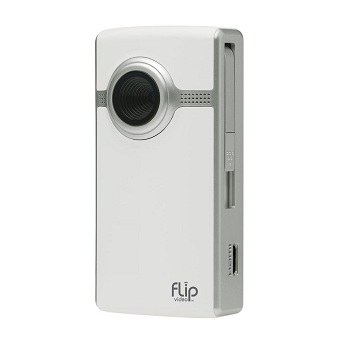 Flip cams: Professional photography is great, but capturing the candid, goofy moments before the ceremony is priceless. Get a few flip cams for the bridesmaids to tote around all day here.