Candy Buffets. Dessert and color coordinated candy tables are so 2014. Gourmet food trucks serving up sweets like ice cream have been gaining some serious steam, and planners are predicting they'll be huge in 2015.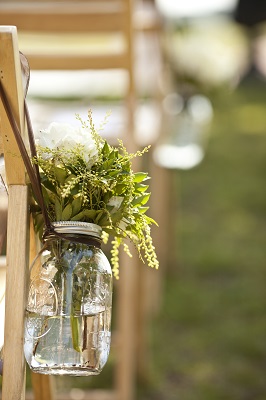 Mason Jars. On behalf of all the professional wedding designers and planners, we beg brides to ditch the Mason jars, says Lynn D'Ascanio of D'Asigner Events. "It is so overdone. Instead, be original, think outside of the box and use the mix and match trend by using an array of different sized containers, candles and decorative objects to make creative table-scapes."
The Chocolate Fountain. This is one of those dessert ideas that had its time in the sun, but it's been overdone, says Michael Thomas, owner of John Michael Exquisite Weddings and Catering.
Chair Covers and Ties. Thomas also believes chair covers and ties as décor are on the way out for 2015.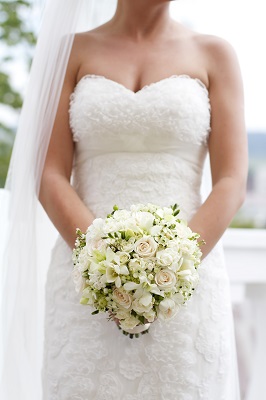 Tailored bridal bouquets. "I don't know if they will be completely out of style in 2015, but they are definitely being replaced more often than not with organic-shaped bouquets with loose and carefree blooms," says Aviva Samuels of Kiss the Planner.
Ombré. For the most part, it has been retired and is being replaced by watercolor styling, says Samuels. "Watercolor mostly shows up on cakes, but can also be incorporated with muted styles for florals, containers, chargers and linens."
Burlap. Like Mason jars, this is a decorative trend that has been overused at too many weddings. Instead, find another way to incorporate a shabby-chic style into your day.
Signs. From couples holding them in photos to signage pointing the way to the cocktail hour or reception, brides have done wedding day signs to death. If you have your heart set on them, try to limit yourself to one or two.
Photo Booths. By now, guests have seen this at so many affairs, there's no surprise element in having your picture taken with a bunch of cutesy props.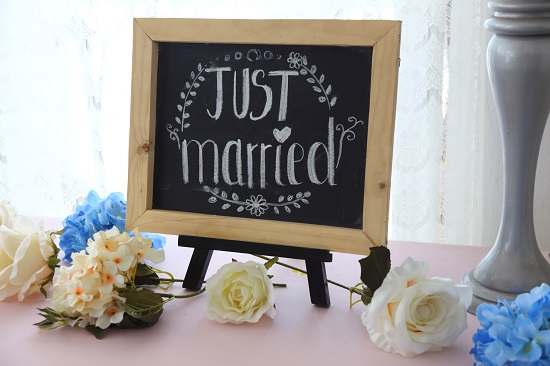 Chalkboards. Chalkboard signs have had their moment. If you're tying the knot in 2015, try a bold marquee light fixture instead.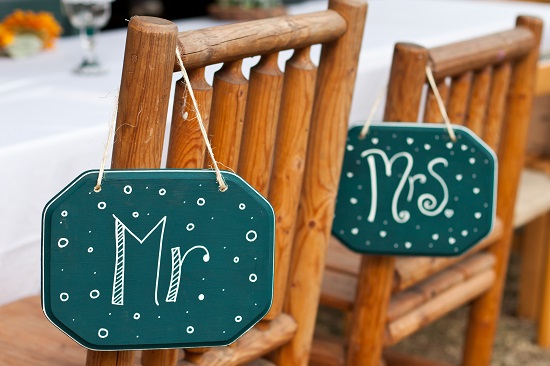 Mr./Mrs. Chair Tags. Yes, this also include Bride and Groom chair signs as well. If you want to decorate your chairs, consider having special flower arrangements made just for your seats or having them painted in your wedding colors.
Printed bridesmaid dresses. Instead of having bridesmaids wear identical prints, more and more brides are letting their maids pick their own dresses from a specific palette.
Radiant Orchid. Thanks to Pantone, there were loads of purple-inspired wedding palettes in 2014. This year'scolor is Marsala, which is similar to burgundy and oxblood.
Wood Table Decor. Centerpieces and place settings that incorporated wood were novel, but they're becoming more and more cliche. Many top planners are forecasting that gold will make a huge resurgence on reception tables in 2015.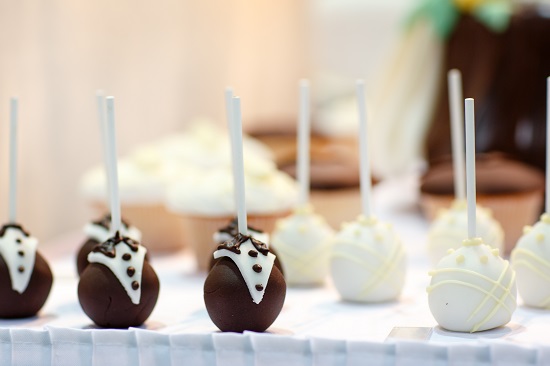 Cake Pops. Cake pops were hugely popular in 2014, but many brides are returning to tradition with tiered wedding cakes and/or cupcake towers.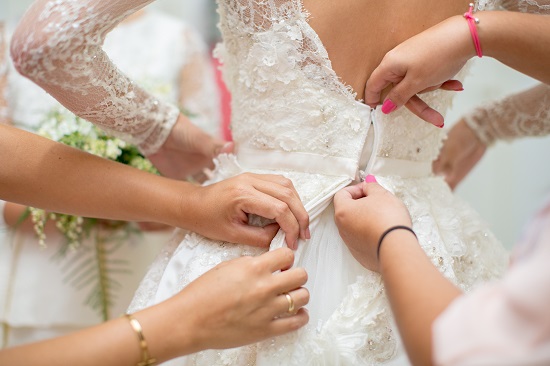 Long-Sleeve Wedding Gowns. Four years later and the Kate Middleton effect is finally wearing off. Look for fashion-forward short-sleeve and off-the-shoulder styles in 2015.
Peonies. It seemed like every bride wanted peonies for her bridal bouquet in 2014; in 2015, a more diverse array of blooms will get their chance to shine like ranunculus and hydrangea.
Bridesmaids in cowboy boots. This look was clever at first, but now that it's been done over and over again, it just feels cliche.
Theme wedding cakes. Coordinating your wedding cake to your wedding color palette will always be in style, but wedding cakes that take a theme to the extreme are out.
"Something blue" wedding shoes. Thanks to SJP in Sex and the City, countless brides jumped on the blue wedding shoes bandwagon. But considering that movie came out years ago, we're officially declaring this trend over.
Rose gold. Rose gold was all the rage in 2014, but many planners are predicting gold will be the big metallic in weddings for 2015.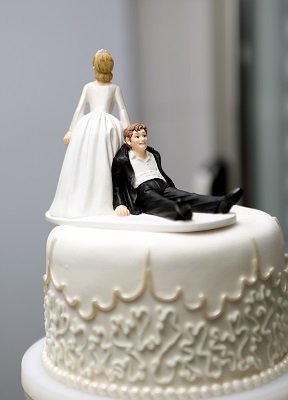 Kitschy cake toppers. Initially they were funny. Now? Everyone's seen one too many and they're kinda just annoying.