I'll admit it: when Jessica Alba first hit the Hollywood scene I pretty much hated her. Which isn't fair (hate is a strong word) – but you know that feeling when you're just offended (read: jealous) by a female actress? For some people it's Julia Roberts, but for me it was Jessica Alba. But then she started wearing Madewell and other affordable lines that I shop, and I kind of started to like her. Now, she's been spotted in this under $100 Aqua dress, and I think I'm officially a fan. Are you?
Get Alba's look, on-sale: this Aqua Printed Silk Dress with Jersey Racerback is now $58.50, down from $98. You don't have to like Into the Blue, but you gotta love that price tag.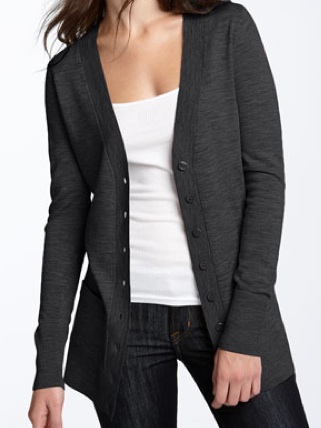 You'll need an extra long, soft cardigan to nail Jessica's look (and in life in general). This Halogen Boyfriend Cardigan ($68) is the perfect color (gray is so hot right now) and price.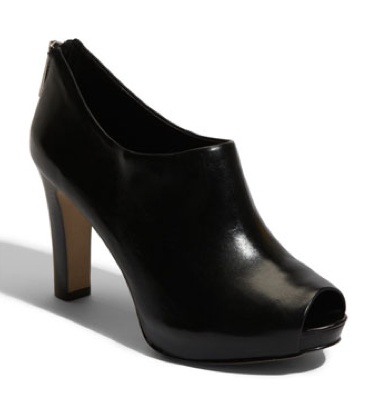 What's great about an open toe bootie is you can wear it with both jeans and dresses. This sleek Franco Sarto Open Toe Suede Bootie ($99.95) has the perfect arch (not to mention pricetag).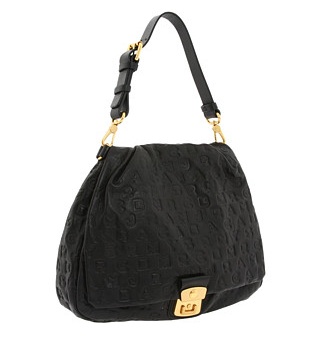 Since everything else in the outfit is under $100, spend the money you've saved on the gorgeous Marc by Marc Jacobs Dream Lil G.G. ($458). You will wear it (and love it) every day of your life.
Shop Vena Cava for Aqua now – it's 30% off. Then head over to our guides for the best black dresses, sheath dresses, and celebrity dresses.