You've probably heard before that eyebrows frame your face, and I'm here to tell you that that's absolutely true (why else would we spend our time voluntarily waxing our faces?). The shape, color and thickness defines your face, so making sure they're groomed and properly cared for is super important to achieving the ideal look. Learning how to do your brows properly should be right up there with knowing how to apply foundation and concealer.
For such an essential task, though, it's kind of an animal to tackle. There are so many small, subtle things that can go wrong and potentially ruin your entire look, and it takes a pretty long trial-and-error process to find the right products and methods that work best for you. There are some basic do's and don'ts to adhere to before you get started:
DO use a pencil if you're a beginner. There are gel and liquid formulas, but they tend to require a more practiced hand so as not to apply too much or too little.
DON'T pick a universal shade. Seriously, don't. It doesn't make life easier. I did that when I first started out, and it took me a couple of days to realize that I looked more like a cartoon character than I did Lily Collins. That said…
DO consult the Interwebs and makeup experts if you're not sure what color would work best for you. I thought I was a light brown for a long time until I was corrected and told that I was, in fact, a blonde.
DON'T just draw one line across your brows. There is a time and place for treating your face like a coloring book, and your eyebrows are never that time or that place.
DO keep to your natural shape. Like I said before, your eyebrows frame your face, and changing the shape drastically will change the way you look overall.
DON'T freak out if you mess up the first time! It's going to take a while to get the hang of it, just like any other new product. You'll get there in time, young grasshopper.
Now that we've gotten that out of the way, let's get down to the actual process of filling in these puppies. Normally I just use a clear eyebrow gel, like Tweezerman SPA Browmousse ($10), to keep everything in place, but when I'm doing a full face, I use Maybelline Brow Precise Shaping Pencil in Blonde ($7.99). I particularly like this pencil because it has a spooly brush on the other end of it, and that's a really helpful tool. Here's how I do it:
Start with clean eyebrows, brush them into place to get the shape you want. You can use your fingers to smooth them down if you don't have a clean, dry spooly brush or small eyelash/eyebrow comb. Some people tell you to brush your eyebrows up, but honestly, I just end up with overly bushy caveman eyebrows when I do that. Basically, they should look like your normal, makeup-free eyebrows. Here are mine in all their glory: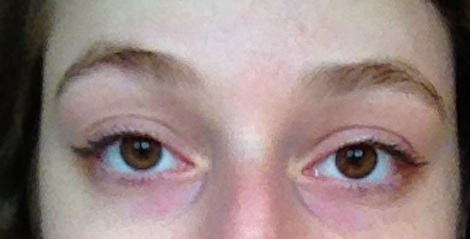 They look like majestic caterpillars. Next comes the fun coloring part. Starting at the arches of your brows, draw small lines in the direction of your eyebrows' hair growth wherever your brows look a little sparse. For me, that's in the upper part of my arch, the outer ends, and the inner corner. Gently fill in your brows with very small strokes, blending it with either your fingers or a spooly brush as you go to make sure you're getting the color and thickness you want. When you're done, you should have eyebrows that look something like this: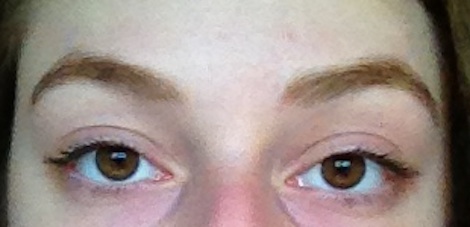 See how much of a difference filling them in makes? You can go over your brows with clear gel at the end if you're really concerned about them staying in place, but depending on how waxy your pencil/eyebrow product of choice is, you won't need to. If you're just starting out, I'm a huge advocate of the products I used. They're simple, affordable and have the ideal texture for perfect brows. Shop what I used below: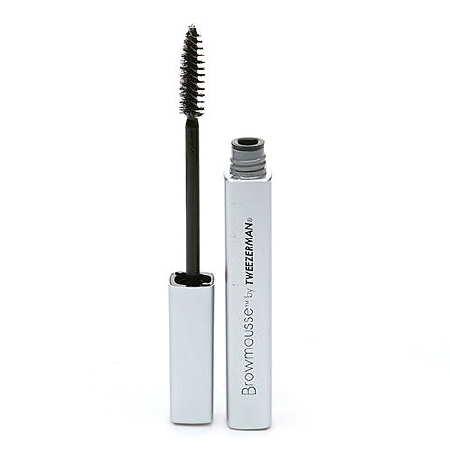 Tweezerman SPA Browmousse ($10)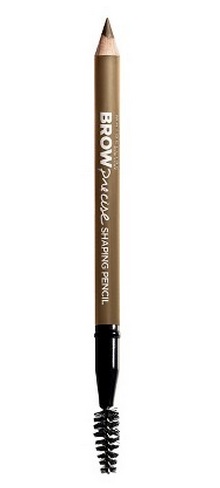 Maybelline Brow Precise Shaping Pencil in Blonde ($7.99)
For more beauty tips, check out: how to wear neon makeup to work, at-home zit remedies and the Trader Joe's beauty products you need to try
[Photo: Imaxtree]