This shopping deal is as close as you're gonna get to winning Powerball. Right now at J.Crew sale items are an extra 40%-50% off, which means serious savings. One of my favorite items on sale is one of J.Crew's best-selling boots: the Chelsea Boot. You can buy these boots for less than $85! I know a pair of genuine leather boots for under $100 is unheard of, but this deal is totally legit. Buy yourself a pair below before they're all sold out! Use code MUSTSHOP at checkout.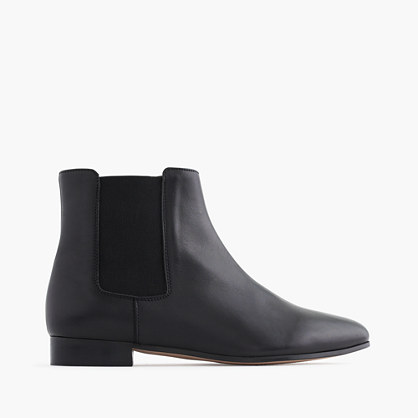 Chelsea Boots ($83.99, down from $238)
Don't miss your chance to buy Kate Middleton's favorite coats on sale and see Katy Perry without any makeup!
[Photo: J.Crew]