A Roll-Up Version Of Hunter's Classic Wellies Just Hit Stateside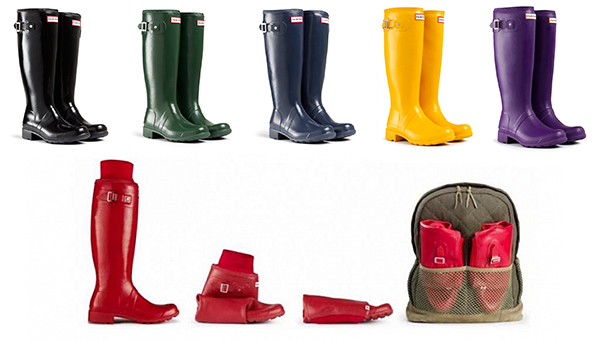 Hunter finally brought the Packable Tour boot ($135), a foldable version of their infamous rain boots to the USA. The boots were sold in the UK prior to landing stateside, and now that they're here, we couldn't be more psyched. Even with the best packing tips, fitting your favorite pair of rain boots in a suitcase can be a hassle, oftentimes resulting in foregoing them entirely, which in turn leads to an uncomfortable trip. And since holiday travel is a hassle in its own right, we'd suggest picking up a pair of these for yourself as a favor or as a gift for your wanderlust friend.
For more news, read about T Alexander Wang's debut swimwear line, Daryl K x Urban Outfitters, and Emma Cook's Topshop collection.