How many times have you walked out of wedding with a throw-away favor that ended up in the trash or junk drawer? Don't skimp your guests with monogrammed mint tins or tissues: give them something more substantial, usable, and well, cool.  These quirky finds may be a tad bit pricier, but what better way to say thanks?

I use oil and vinegar practically everyday, so why not send your favorite friends away with these adorable mini oil & vinegar bottles with personalized labels ($5.25 per bottle). They'll surely reminisce your fabulous wedding day over meal after meal.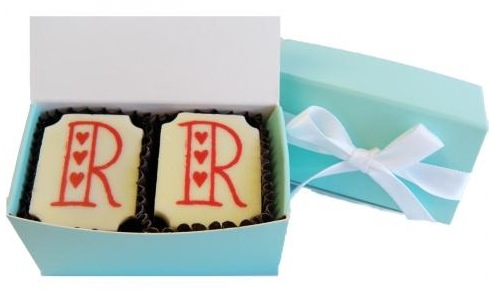 Give everyone a taste of "that little blue box" to walk away with. This Old Naples Chocolate Truffle Set ($5.50) includes two delicious truffles (choose from many flavor options) and allows you to print your monogram, wedding date and more!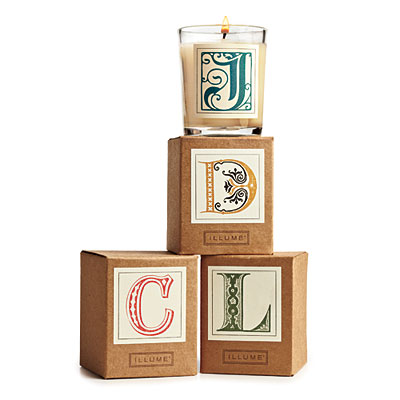 The Illume Monogram Candle ($10) burns the scent of red cedar for 20 hours and will remind them of all all the fun memories each time they light it.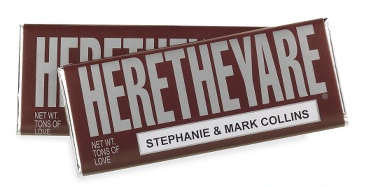 Chocolate never gets old.  These Hershey's Personalized Chocolate bars ($2.65 each) are printed with "HERE THEY ARE," along with the bride's and groom's first names and last name. Mini's also available ($.75 each).


Pass around these Mini Wine/Champagne Favors ($149.95 for 24) for the champagne toast, or leave them on the exit tables for a take-away toast. Either way, these mini's will be an ultimate crowd pleaser. Champagne, red and white wine available.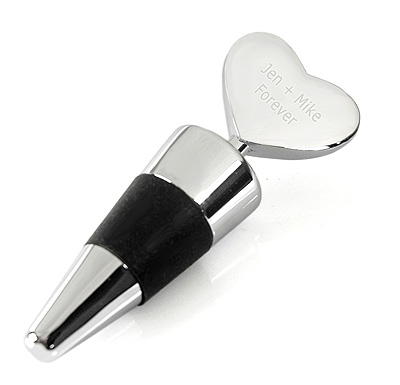 Cherish your wedding day memories AND wine with this Personalized Heart Wine Bottle Stopper ($14.95 each). Personalize it with your names and wedding date – a gift that will be reused quite often (especially for wine lovers).
Looking for more wedding day gift ideas? Check out these guides for Winter Wedding Favors, Customized  Wedding Favors, and Designer Bridesmaid Gifts.
Follow the author of this post on Twitter @primpandproper