I'll admit that for a long time I never used toner. Quite honestly, I just had no idea what its purpose was. Then someone put me on to Pixi Glow Tonic and I've been hooked ever since.
Pixi Glow Tonic is one of the most cult beauty products out there. Women around the world–yes, the world!–swear by its exfoliating and skin toning properties. I douse my face in it every night before bed and am always amazed by how bright and smooth my skin looks in the morning.
The one (minor) annoyance about using Pixi Glow Tonic? You have to apply with a cotton ball, which I always seem to run out of and forget to replace. So when I discovered Pixi Glow Tonic To Go–cotton pads pre-moistened with Pixi Glow Tonic–I was ecstatic. I get all the toning, exfoliating goodness of my beloved Pixi Glow tonic, no extra materials required!
Even better, these pads are perfect for traveling, especially during the summer months. Pixi Glow Tonic is my go-to method for soothing skin that's been exposed to a bit too much sun and these pre-moistened pads mean I can throw them in my beach bag or pack them for a vacation so I always have them handy.
If you haven't tried Pixi Glow Tonic, you need to get on board. Once you start using it, you'll wonder what took you so long. These To Go pads are perfect for newbies!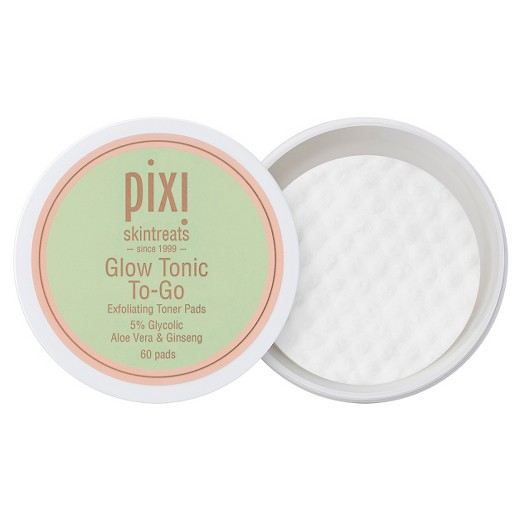 SHOP PIXI GLOW TONIC TO GO NOW
Be sure to check out the best drugstore beauty products.
[Photo: Target]
SheFinds receives commissions for purchases made through the links in this post.