If you're ready to freshen up your self-care routine for the new season, allow me to recommend aromatherapy. It sometimes gets a bad wrap for being a little too hippy dippy, but I'm here to tell you it really can make a huge difference in your life. The right scents really do have the power to positively impact your mood and well-being.
There are obviously lots of aromatherapy diffusers out there. I've personally gone through quite a few, but Aera makes one I really love. And they've recently partnered with award winning spa brand Aromatherapy Associates London to offer four high-end wellness blends.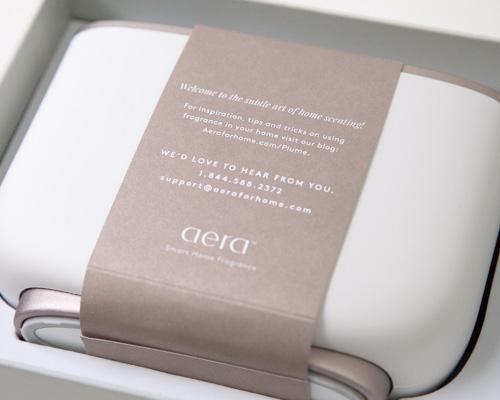 The diffuser is a bit different than some others because it has Aera's patented Microdroplet Technology, which fills your space with calming, relaxing scents without any oil residue left behind on your surfaces. Trust me, as someone who has had to clean the film created by essential oils, this is a game-changer.
Aera is also great because it seamlessly blends in with your home decor. It's small, compact and neutral in color so it really doesn't draw attention to itself. Even better, it's quiet so it's not distracting at all.
If you're tired of putting water and drops of essential oils into a traditional diffuser, you'll be happy to hear that using the Aera diffuser is super easy. All you have to do is plug the diffuser in, drop in one of the scent blends and then enjoy. The diffuser can be customized to perfectly fill any size room and it can even be programmed to turn on automatically so you can schedule your self care. Just think, what could be better than coming home to a room filled with the relaxing fragrance of lavender after a stressful day?
And now for the blends! Aera uses blends designed by Aromatherapy Associates London with 100% all-natural high quality essential oils. Some of our favorites are Deep Relax for better sleep and De-Stress to de-compress after a busy day.
Ready to focus on your wellness with a little self care? Treat yourself to an Aera diffuser right away. You'll be so happy you did.
GET YOUR AERA AROMATHERAPY DIFFUSER NOW
The editors at SheFinds wrote this post on behalf of Aera and received compensation as part of our agreement.