Once upon a time I could wear shoes that pinched and rubbed in the name of fashion, but no more. My tolerance for foot pain is basically non-existent, which is why I just had to share these amazing sandals.
I've always felt relegated to flat sandals come spring and summer because anything with a heel inevitably caused blisters or soreness. Not these, though! And get this: they're from Aerosoles!
Obviously, Aerosoles is well known for super comfortable shoes, but they've never really been on my radar for fashion-forward options. These sandals really do have both, though! They look good with dresses, skirts and cropped jeans and thanks to the HEEL REST technology which  distributes your body weight toward your heel and away from the ball of your foot, they're also shockingly comfortable for all day wear.
Best of all? They're on sale for just $69.99! My advice? Get a pair in every color!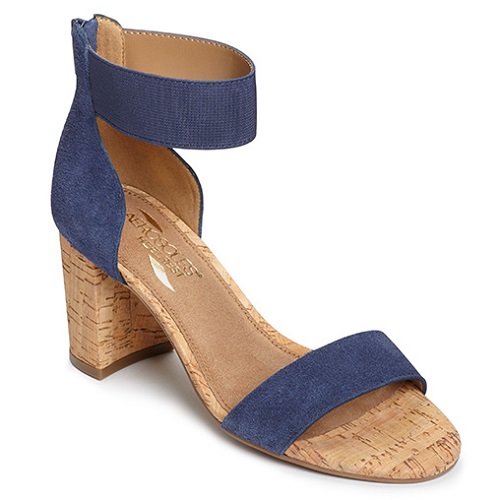 Aerosoles High Hopes ($69,99, down from $79)
Shop the best drugstore beauty products and pretty ruffle dresses for spring.
[Photo: Aerosoles]