It's the most wonderful time of the year! Who doesn't love the holiday season?! Between holiday parties and all the other festive occasions, it's no wonder so many people look forward to this time of year with such excitement and anticipation.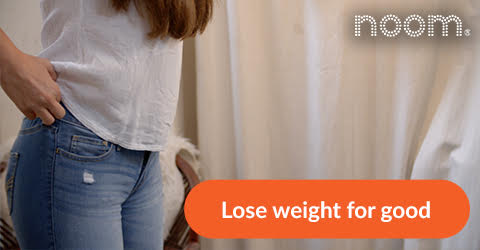 The part we don't exactly welcome with open arms? Holiday season weight gain. With all the celebrations that put delicious food front and center, it's nearly impossible not to put on a pound or two (or ten!). But rather than beat yourself up for indulging in an extra piece of turkey or an extra slice of pie, we think it's better to set yourself up for success well in advance of Thanksgiving and any other event that will have lots of tasty treats.
Now before you get any ideas that we're about to tell you you can't eat anything yummy, just stop. That's not how we roll! We know that depriving yourself of things you enjoy altogether isn't just depressing; it also isn't at all sustainable! If you go into Thanksgiving fooling yourself into thinking you're not going to eat any carbs or anything sweet, you're just kidding yourself. The smarter approach? Getting yourself set up with a weight loss program like Noom before turkey day.
The key word there? Before. Many people don't think about weight loss until they actually have weight they want to lose, but we want to challenge you to be a bit more pre-emptive. When you know there's a special occasion coming up that focuses on eating and drinking with abandon (i.e. Thanksgiving) and you're concerned about weight gain, don't wait to get yourself set up with a support system. Noom is one of our favorite programs because it's more than just a diet plan; rather than strictly dictating what and how much you should eat, Noom uses cognitive behavior therapy to actually empower you to make smarter eating and healthier living decisions on your own. Their program is all about highlighting the habits and behaviors that are preventing you from reaching your weight loss goals and shifting your thinking so that you achieve success for more than just a few months. The weight loss people see with Noom is sustainable, meaning it actually lasts… yes, even through holidays like Thanksgiving!
If you're reading this and it's now December and you've already over-indulged, all hope isn't lost! Noom is still a totally viable and smart after Thanksgiving weight loss program for women. Yes, you may have eaten more than you intended to at all the holiday celebrations you've attended so far, but it's not too late to get on the right path. In addition to helping you make smarter food and exercise decisions, Noom also partners you with a personal coach that can help you navigate how to keep yourself motivated and accountable in virtually any situation (yes, even at a table covered in all your favorite carbs!). There's also the Noom community, which is a great place to get real tips and tricks for how other people on similar journeys keep themselves on track.
I know that after Thanksgiving weight loss for women can feel daunting and that's precisely why you shouldn't go it alone. Use a tried and true program like Noom to help you reach your goals and feel your best.
Get started at noom.com now.
The editors at SheFinds wrote this article in partnership with Noom.