Alexander Wang made everyone travel to Brooklyn for his Fall 2014 show–but it was definitely worth the Uber ride. His clothes were amaze #duh, but what really got everyone talking was the accessories. Luckily, we don't have to wait months to shop his Fall 2014 collection, it's available for pre-order now on Moda Operandi!
Like we said, the accessories are really, really good, so you can bet those items will be the first to go. The military-inspired "survival" bags and mule-boot hybrid shoes he sent down the runway are basically fashion porn. Yeah, we said it. We don't know what possessed him to add shin guards to mules and call them boots–but it works. Will Victoria Beckham wear a pair to kick a ball around with her husband? We don't think they're that functional but we would love to see her try. It's like these were made for people who quit rec soccer as a child because they weren't very good…and liked fashion instead.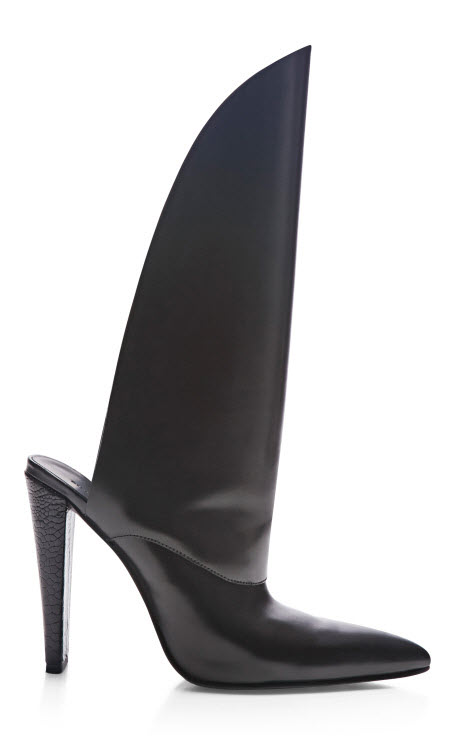 Lin Closed Toe Boot ($995)
And can we talk about that Mini Fanny Pack ($495)? Only Alexander Wang can make us want a freakin' fanny pack! Now I I just need to convince my dad that when I told him to stop wearing fanny packs I was only kidding.
Mini Fanny Pack ($495)
Basically, Alexander Wang killed the bag and shoe game at NYFW. Get something from his Fall 2014 collection before everyone else snatches it up!
SHOP ALEXANDER WANG FALL 2014 NOW
And don't forget to check out: are daisy prints the new polka dots?, Tom Ford and Jay Z's runway joke and Zappos end of season clearance sale