For their upcoming collab, cult jeweler Alexis Bittar and Sephora have created 3 limited-edition pieces that are an absolute must for your makeup collection. The Alexis Bittar x Sephora Liquid Gold includes a 5-piece Beauty Brush Set & Stand ($175), which has brushes for powder, blush, eyeshadow, smudging and liner; the Beauty Brush and Travel Wrap ($58), which is covered in Swarovski crystals, lucite and 24-karat gold-­plated accents and contains a Pointed Powder brush; and a $42 compact mirror. The entire collection will launch at Sephora.com in October and will hit stores in November.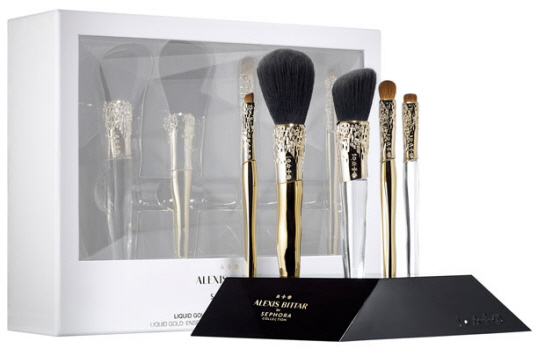 When WWD asked him about the collab, Bittar responded: "I loved that this collaboration pushed me into a new area, both personally and functionally." So maybe this isn't a one time thing. We might be seeing more Bittar beauty in the future, and if this collection is as cool as it sounds, we say "bring it on." New beauty brands and products are always welcome.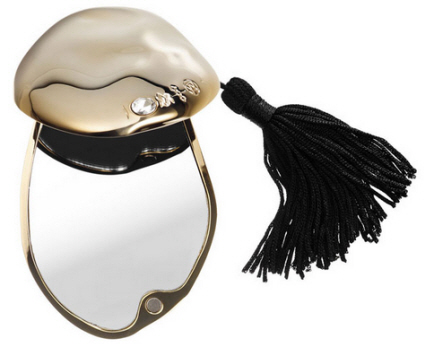 For more news, check out: NYFW live stream, Rihanna in Alexander Wang x H&M and Kim Kardashian doing the ice bucket challenge.
[Photo: Shutterstock]