Alice + Olivia Want You To Be A Total Betty Next Fall In Their Clueless-Inspired Skirt Suit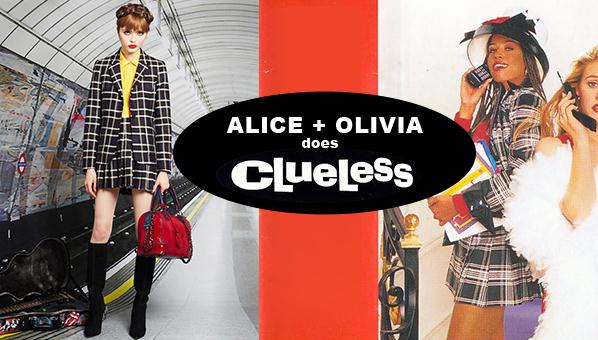 It may be a little early to get excited about Pre-Fall 2013 collections, but what-ever. Alice + Olivia's new lookbook had us full of 90s nostalgia when we spotted this skirt suit that is like, so Dionne from Clueless. Stacey Bendet's newest outing may be said to reflect 60s-Era British mod with lots of stripes, boucle and schoolboy plaid—but this tartan-patterned look screams 1995 Noxzema ad played to the tune of "Kids in America." Though not all of us can have Cher's digitalized dream closet—which is still cool today, by the way—in a few months time, we will be able to snag one of her (and Dionne's) iconic looks. Until then, we'll just have to dig up our old Cranberries CD and wait patiently for the line to launch.
Want more previews? Check out Kate Spade Saturday's pre-fall sneak peek, get excited about Victoria Beckham's e-commerce site and look through the Miss Wu lookbook.