All We Want For Christmas Is Benefit's 'Build Your Own Makeup' Kit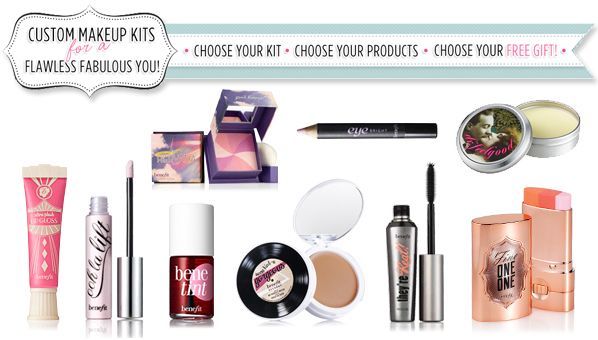 There are a lot of things we want for Christmas this year, but we can't think of anything cooler than building your own custom makeup kit. And thanks to Benefit, everyone can this season. The brand recently launched a custom makeup kit that you can build online. You get to pick out a full-size product of choice for your complexion, cheeks and eyes, as well as a free gift–which is one of their new eye or lip products. And it also comes with a chic pink and white polka dot cosmetics bag, which is our favorite part of the deal. Okay, the makeup is pretty darn awesome too, and it's a great way to get more bang for your buck. The Hello Flawless Oxygen Wow! foundation, Benetint cheek stain and Eye Bright eye brightening pencil total $86 alone. Considering that the Benefit Build Your Own Makeup Kit is only $79, we think it's the best gift idea ever.
For more beauty news, check out: MAC's Stroke of Midnight Collection, cult-favorite skincare products andGlossybox x Net-A-Porter.