As soon as we saw Beyonce Instagram a pic of her rocking this printed romper, we had to know where to get it. Not only is it gorgeous, but Beyonce is wearing it which means you don't have to be a stick to pull it off. We searched and searched, and thanks to Fashion Bomb Daily we now know Bey's romper is from, wait for it, Etsy! It's Demestiks New York's The Tierra Romper and believe it or not, it's only $110.
But wait–it gets better! The romper is available in sizes XS-4X. It's still available in all sizes, but probably not for much longer. Shop it below!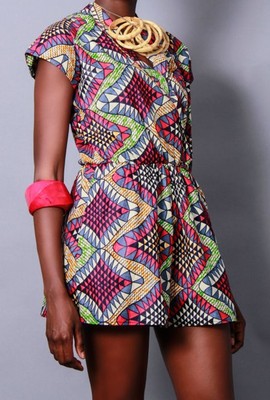 Demestiks New York The Tierra Romper ($110)
Be sure to check out Kaley Cuoco's bikini top on sale, Naomi Watts' overalls and Heidi Klum's maxi dress.
[Photo: Instagram]