Solange Knowles
clashes prints with her American flag-adorned shorts and floral print bralette. But USA reigns supreme thanks to the giant stars-and-stripes background.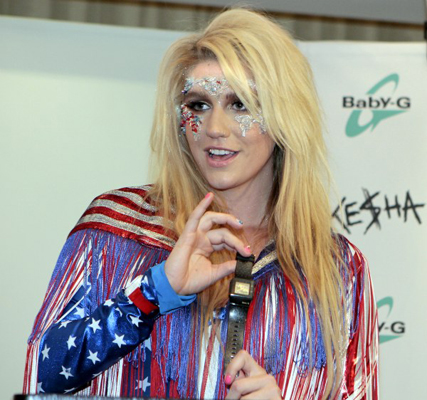 Kesha figured if she's going represent 'merica right, she might as well wear the grand old flag with fringe... and in glitter-form on her face.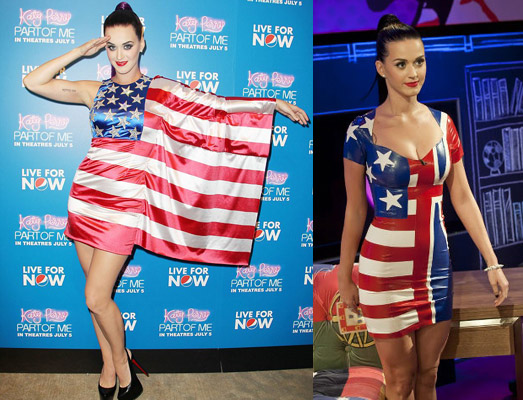 Which flag look do you prefer on Katy Perry? In its whole form or chopped up and put back together? We can't decide.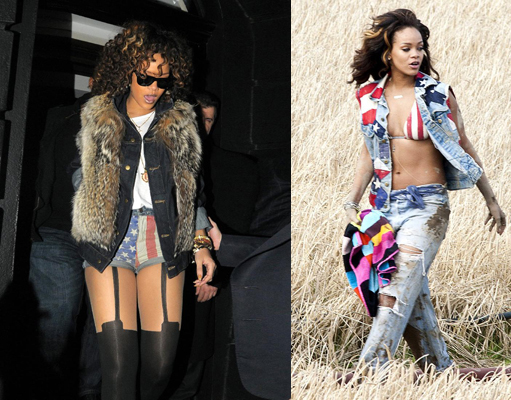 We found Rihanna in stars and stripes twice. She prefers the patriotic print on denim.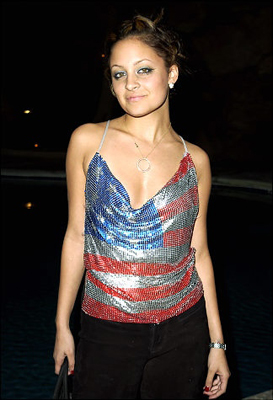 Do you think Nicole Richie will start using the American flag in her next collection for House of Harlow or Winter Kate? We're hoping no, and especially not in sequins.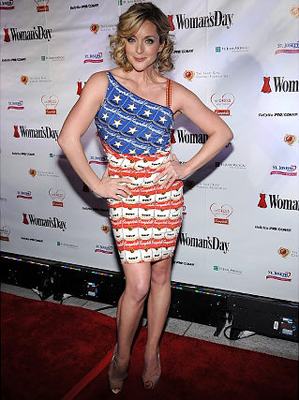 Jane Krakowski blended pop icons with American icons, how meta.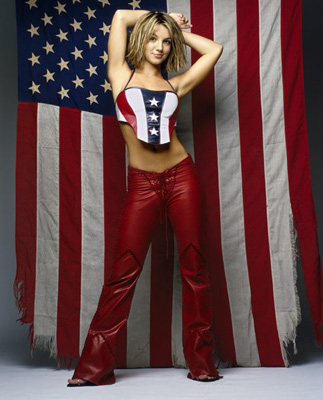 America's favorite: Britney Spears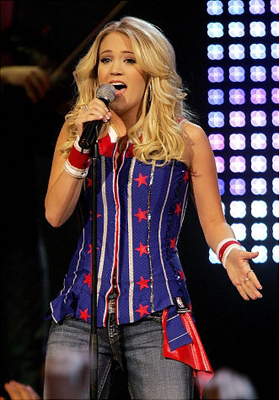 Carrie Underwood in what we think is a DIY corset from a football jersey.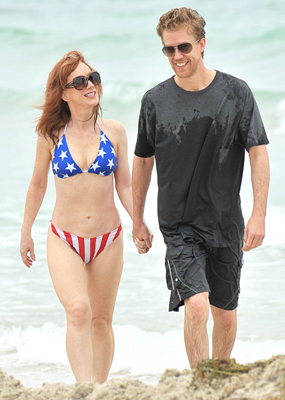 Kathy Griffin must've got her holidays wrong and wore this America-inspired two-piece a tad bit too early.
Ugh, Kate Bosworth, even in that patriotic print you still manage to look chic. (But we're throwing you into the mix anyway!)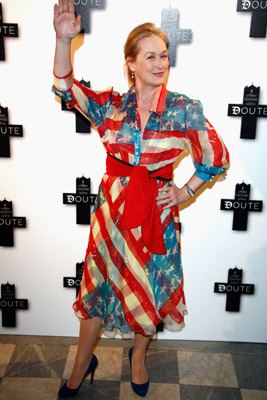 Meryl Streep or Lady Liberty?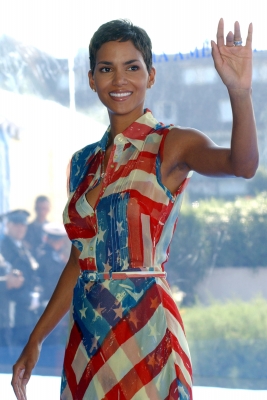 Hally Berry practicing her Miss America wave. Elbow, elbow, wrist, wrist.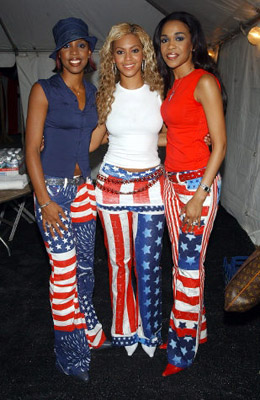 Those flares are jumpin' jumpin', Destiny's Child!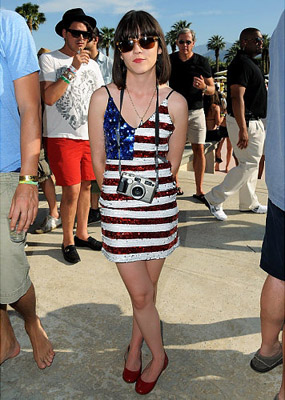 Shannon Woodward attempted a hipster look with her vintage sunglasses and film camera. Perhaps she didn't get the memo that this flag print has gone mainstream?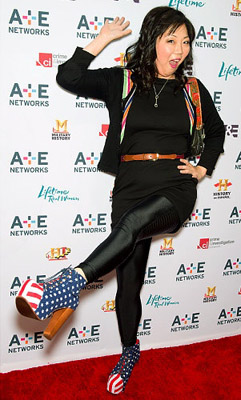 We kind of figured those blog-famous Litas by Jeffrey Campbell would come in red, white, and blue. But we never thought Margaret Cho would actually own a pair.