American Apparel Has A New Lingerie Model--And She's 62 Years Old!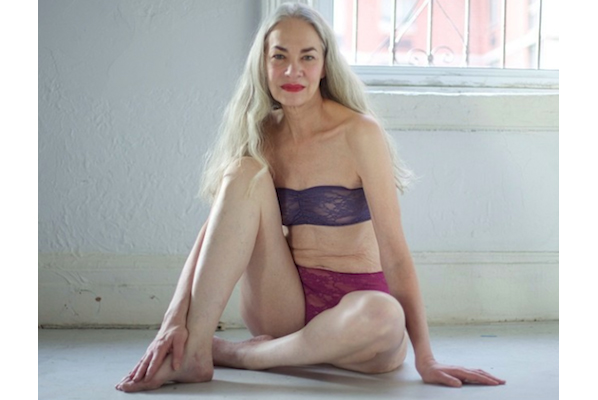 American Apparel has a new model for their lingerie… And she's 62 years old! [Fashionista]
Beyonce doesn't need to be half-naked to look amazing–she Instagrammed these pics of her without makeup. [Instagram]
If you want to vacation like a celeb, these are all the exotic places they travel too. [SheBudgets]
Iggy Azalea, Waka Flacka, Amber Rose and Ed Sheeran reenact the Mean Girls 4-way telephone call scene. [Paper Mag]
Thanks, Cara Delevingne, for the diet advice–don't know how much we want to listen to you though. [Instagram]
In case you didn't know, a jumpsuit is all you need for Spring. [W Magazine]
This new study says that it's best to go shopping solo. Apparently friends make you spend more money! [Daily Mail]
Going on a first date this weekend? Here are some cute ideas to try. [YourTango]
Show off to all your friends with these crazy facts about Super Bowl XLVIII. [Real Simple]
Don't forget to sign up for our newsletter!
[Photo: Facebook]