Amy Schumer has made quite a name for herself. She has a hit show on Comedy Central, her autobiographical movie Trainwreck comes out July 17 and now she's Glamour's August cover girl. For the Glamour cover story, Amy was interviewed by her sister (and writer) Kim Caramele. She chatted with her sister about feminism and her dating life, among other things.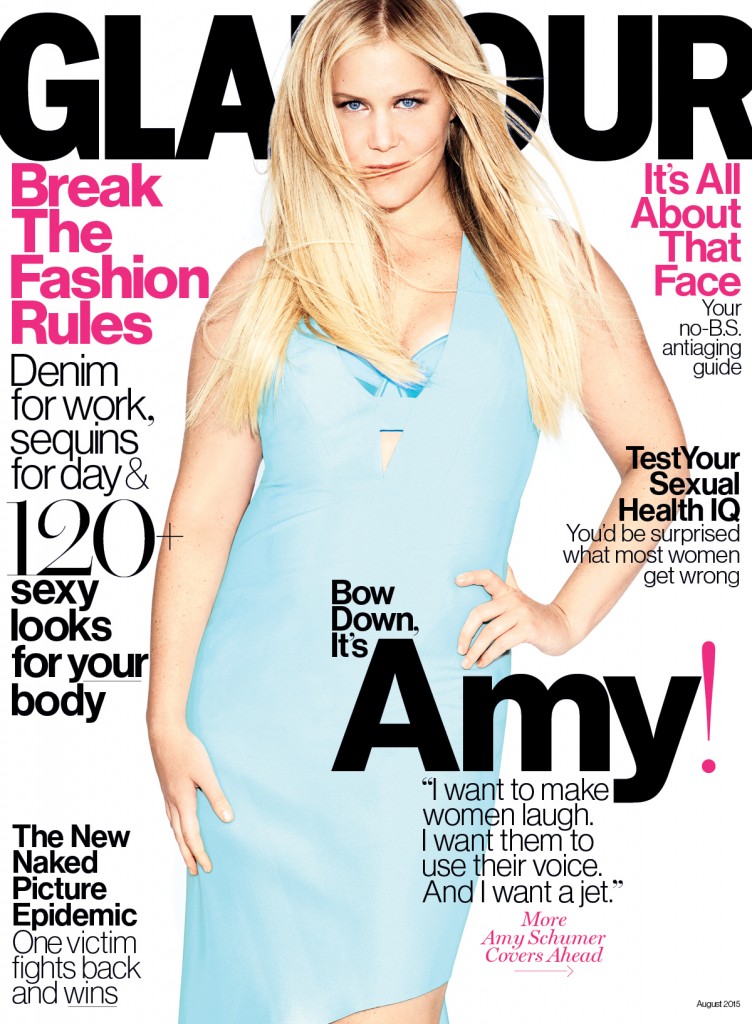 On feminism: 
"It was very unexpected. I don't try to be feminist. I just am. It's innately inside me. I have no interest in trying to be the perfect feminist, but I do believe feminists are in good hands with me."
On other people's assumptions about her: 
"I think most people think they already know me and that I'll be fine with them coming up and being very familiar with me. But really I'm an introvert and don't feel comfortable around big groups and strangers. It's overwhelming for somebody to come up and want to just be friends right away. People think comics are always funny and on. And we're not. We're pretty quiet."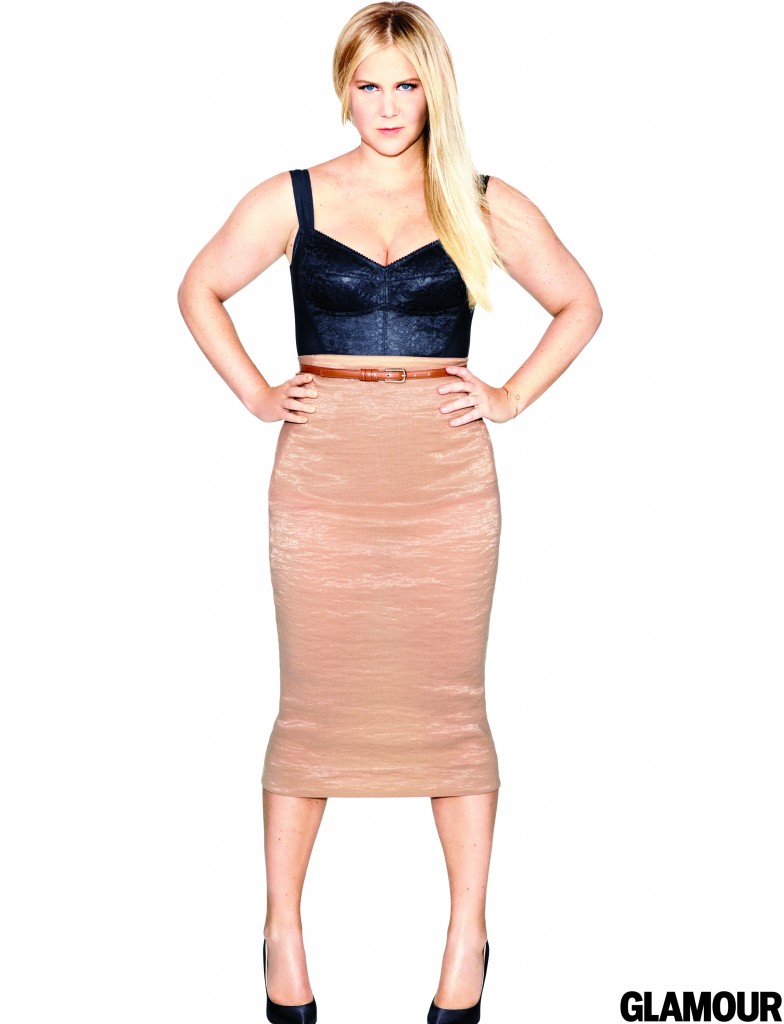 On how her career has impacted her dating life: 
"It's hurt it. Now I have to wonder what people's intentions are, and also people think that I have more sex than I do. But you know what? I made a decision. I'm gonna do this anyway. [Laughs.] I'm gonna keep speaking up and creating all this work. I could have roped it in and hopefully found a mate. But I made a decision. And it does feel like sometimes it's a sacrifice for my love life and social life. Hero alert!"
Watch what Amy really thinks while shooting her Glamour cover.
Pick up the full issue on newsstands July 14!
Don't miss super hot male celebrities with adorable dogs and an update on Kourtney and Scott's break up!
[Photos: Matt Irwin]