When she's not play Suhhhkie Stackhouse, Anna Paquin can be seen palling around with hubby and True Blood co-star Stephen Moyer and their brand-new twins. We may not know the sex of the babies (what's with the mystery guys?), but we can assume that they might be gap-toothed and and averse to sunlight. And for new-mom Anna, her new wardrobe includes such practical items as J.Crew's polka-dot sweater ($268). Turns out Michelle Obama doesn't have the monopoly on J.Crew knitwear. Get Anna's sweater here: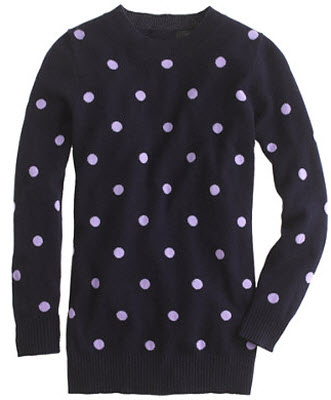 J. Crew Collection Cashmere Polka-Dot Sweater ($268)
[Photo Credit: Splash News]
Shop more celebrity style such as Jessica Alba's budget outfit, Katie Holmes' pumps and Cameron Diaz's trendy nail polish.