If you're still in need of the perfect holiday gift, then look no further! Anthropologie is known for their fabulous mugs (monogram mugs, anyone?!) so it's no surprise their travel mugs are equally as great. These decorative travel mugs are great as a stocking stuffer since they only cost $20! You don't even need to wrap them up because their patterns speak for themselves. Anthro's travel mugs are bound to sell out fast, so buy yours before it's too late. Plus, you still have plenty of time for it to be delivered by December 24!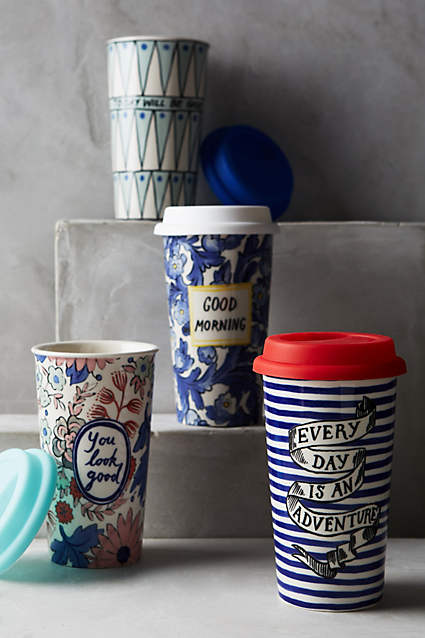 Sweet Salutation Travel Mug ($20)
Don't miss the best items under $150 at the Net-A-Porter sale and check out Eva Longoria's engagement ring!
[Photo: Sweet Salutation Travel Mug]