Uh oh! Luxury shoe brand Aquazzura is accusing Ivanka Trump of copying one of their designs. Trump released a fringed sandal that looks nearly identical to Aquazzura's and the shoe company took to Instagram to call her out.
"One of the most disturbing things in the fashion industry is when someone blatantly steals your copyright designs and doesn't care," the brand wrote on Instagram. "You should know better. Shame on you @ivankatrump! Imitation is NOT the most sincere form of flattery. #aquazzura #ivankatrump Proud of mine #madeinitaly #italiansdoitbetter"
Aquazzura's sandal retails for $785 and Trump's retails for $145. Check out both shoes below and see if you can tell the difference! Click the images to reveal the designer.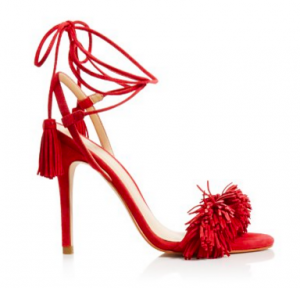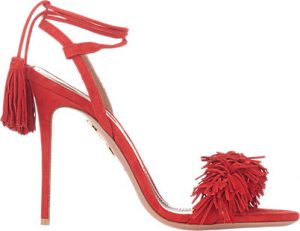 Don't miss Selena Gomez's must-have bodysuit and check out Gwyneth Paltrow's smoothie recipe!
[Photo: Splash News]